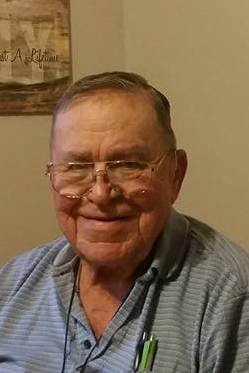 89
Dell Rapids, SD
December 31, 2020
William "Bill" P. Huntimer, 89, of Dell Rapids, passed away on Thursday, December 31, 2020 at Avera McKennan Hospital in Sioux Falls. His Mass of Christian Burial will begin at 10:30 a.m. on Thursday, January 7, 2021 in St. Mary Catholic Church. Visitation will be one hour prior to the start of the service with a rosary prayed at 10:00 a.m. Interment with Military Rites will be in the St. Mary Cemetery. www.kahlerfh.com
William Patrick Huntimer was born on September 13, 1931 in Colton, SD, the son of Joseph and Regina (Elskamp) Huntimer. He grew up in the Colton and Dell Rapids areas. He attended school at Chester grade school, St. Mary Catholic Schools and Dell Rapids High School. Bill enlisted in the United States Marine Corp in 1950 and served until 1959. He served in Korea, Ocean Side, CA, Japan and Okinawa. He was married to Bernice Cramer. He worked as a foreign car mechanic in Ocean Side, CA from 1959-1962. He Then moved to Sioux Falls where he worked for Bahnson Motors, Ryan Motors and Jamison Imports. He joined the Navy Seabee Reserves in 1965 in Sioux Falls and went into active duty in 1968. He served in Vietnam, Okinawa, Midway Island, Falon, NV, Diego Garcia, Rota, Spain, Puerto Rico and Oxnard, CA. He joined the Fleet Reserves in 1979 to make a total of 30 years Military service at discharge and retirement. While in the service he received 17 decorations for Korea and Vietnam and participated in four major engagements against the enemy in Korea. He moved to the Dell Rapids area in 1979. He married Evelyn Richards in Mitchell, SD in 1980. He worked as the service manager for Sioux Falls Kenworth from 1979-1989. He then worked part-time jobs for the Dell Rapids School District, True Value Hardware and Spaders RV.
Bill was a member of St. Mary Catholic Church, a life member of Disabled American Veterans, life member of the American Legion, Knights of Columbus and Extra Class Amateur Radio Operator. He was a Military Radio Operator which included running phone patches for the military including the presidential helicopter. He was an operator of the SHARES National Radio Emergency Network participation in national emergencies including 911.
Bill is survived by his wife of 40 years, Evelyn Huntimer of Dell Rapids, his sons, Anthony (Chella) Huntimer of Mentone, CA, Daniel Huntimer of Phoenix, AZ and David (Nancy) Huntimer of Brandon; his daughters, Kimberly Huntimer of Madison; Sandra (Steve) Carlson of Emery, Sue (Ken) Carlson of Madison and Kimberly (Alan) Berven of Dell Rapids; his 18 grandchildren and 17 great-grandchildren; his brother, Joseph (Linda) Huntimer of Beulah, ND and his sister, Kathleen (Daryl) Sorken of Las Vegas, NV.
He is preceded in death by his parents, his son, Patrick, sister, Marion Goodrick, granddaughter, Stephany Carlson, brothers, James, Robert and Fred Huntimer.