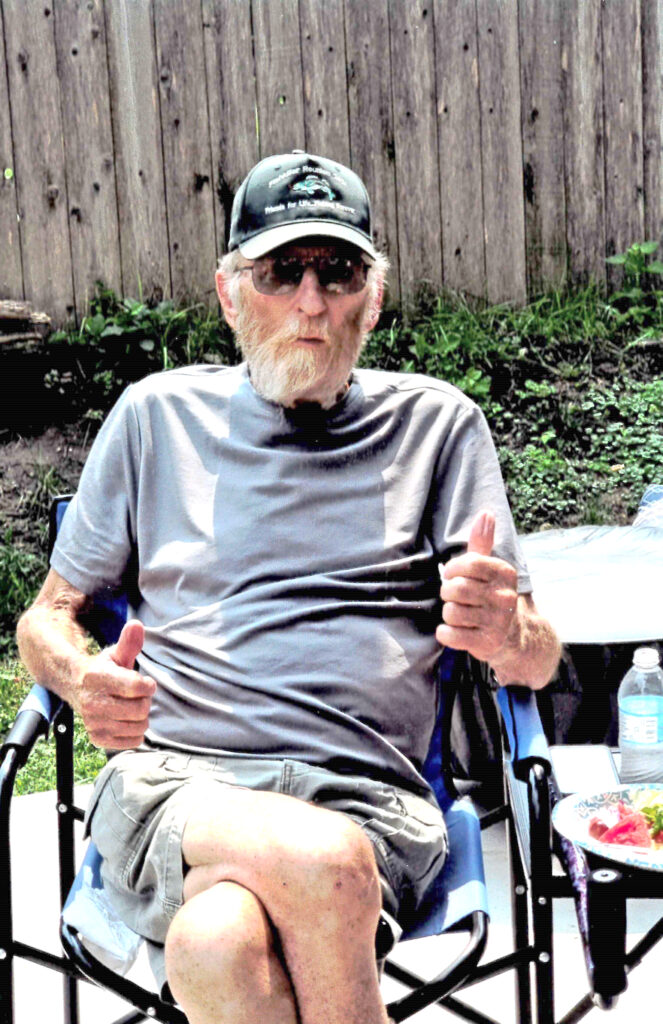 86
Colman, SD
November 11, 2021
Wilbert "Bert" Cain Jr. passed away on Thursday, November 11, 2021, at the Avera Prince of Peace campus in Sioux Falls, SD.
A funeral service will be held at 11:00 AM Wednesday, November 17, 2021, at the Wesley United Methodist Church in Sioux Falls, SD with Pastor Manuel officiating. Inurnment will take place at a later date at the Black Hills National Cemetery near Sturgis, SD.
The church's address is 1700 E 6th St Sioux Falls, SD 57103
Visitation will be from 5:00 to 7:00 PM on Tuesday, November 16th at the Minnehaha Funeral Home in Dell Rapids, SD.
The service will be livestreamed and recorded.
For a complete obituary and register visit www.minnehahafuneralhome.com
Wilbert "Bert" Cain Jr. was born June 16, 1935, in Hawarden, IA to Wilbert and Elizabeth "Betty" (Jensen) Cain Sr. He graduated from Hawarden High School. Bert enlisted in the United States Army and worked with some of the very first military drones. Upon his return from the service, he worked road construction. In early 1964, Sharon's Dad, Bucky, introduced Bert to his daughter. The two began dating and the rest as they say is history. They were married in October of 1964 at St. Mary Catholic Church in Dell Rapids. The couple spent many years living in Sioux Falls before moving to Colman in 1979. Earlier in his life Bert attended what is now University of Sioux Falls and received a degree in Psychology. He worked for the South Dakota State Penitentiary for many years.
Bert enjoyed being outdoors. He loved to garden, trap and fish. After he moved his family to Colman his garden grew substantially. The family ate fresh vegetables at almost every meal. He canned as much as he could and gave a lot of produce away. He took great joy from working the ground and producing food for his family. He also loved to cook. Cooking was his passion, and most people that knew him have eaten a meal made by Bert! Nothing brought him more joy than to see the smiles that followed one of his wonderful meals. His family especially enjoyed his smoked salmon dip. Bert enjoyed the sporting outdoors as well. He had the pleasure of fishing in almost every state of the union. He was known to cook at Ducks Unlimited Banquet fundraisers and wild game feeds.
But mostly, Bert loved his family. They were the light of his life, and he enjoyed every opportunity for family get togethers. He will be greatly missed by many.
He is survived by his wife, Sharon Cain of Colman, SD; daughter, Shannon Hill of Colman, SD, and her children, Kalie (Jenner) Rabanales, Bruce "Billy" Crawford, Sioux Falls, SD, Alan Moore, Jr. Brookings, SD, Savannah Moore, Kansas City, MO, Airman Olivia Moore, Ramstein AFB, Germany, and Elizabeth Moore, Fort Valley State University, GA. Daughter, Paula (Doug) Cox of Sioux Falls, SD and her children, Tori (Dan Kocmick) Cain of Sioux Falls, Staff Sgt Reno (and fiancée Yoko) Cain of Sacramento, CA, Kiana (Antwan Brown) Howard of Sioux Falls, SD, Meisha Howard of Colman, SD, and Ellis Howard Jr. of Sioux Falls, SD. 12 great-grandchildren. One sister, Deanna (Don) Lockhorst of Ireton, IA; brothers, Dan (Jan) Cain of Ireton, IA, and Steve (Connie) Cain of Beresford, SD.
Bert was preceded in death by his parents, Wilbert and Betty Cain; and brother, Chief Master Sgt. Larry Cain.