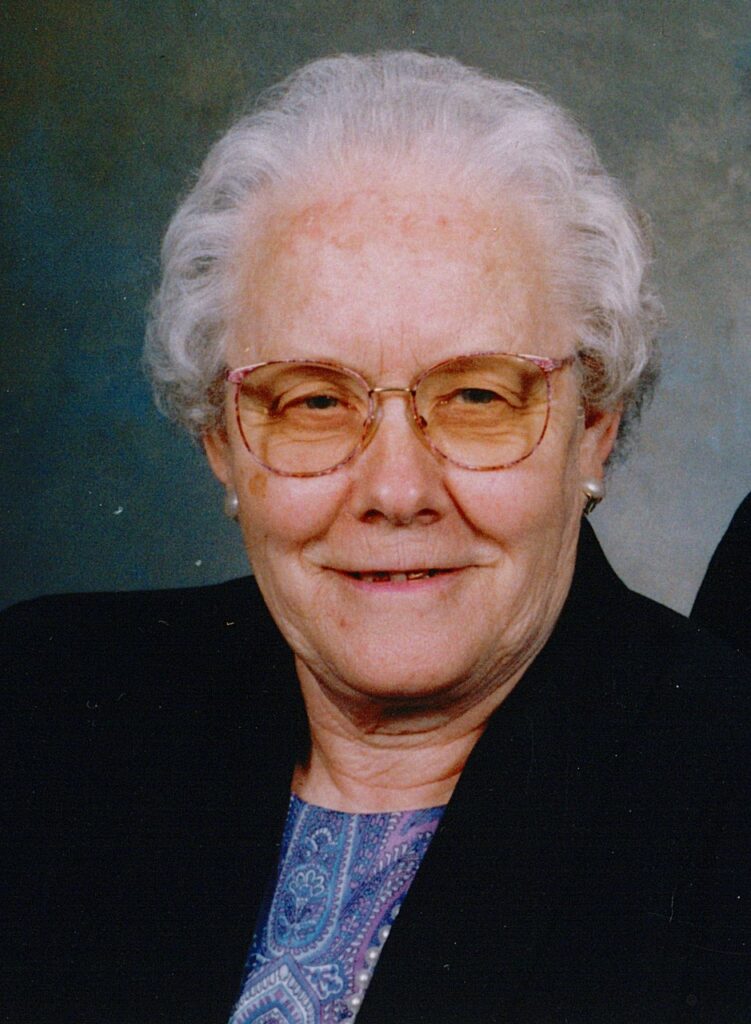 94
Sioux Falls, SD
January 28, 2021
Veronica Ann Groeneveld, age 94, of Sioux Falls, formally of Hartford, SD, passed away, January 28, 2021 at Good Samaritan Village of Sioux Falls.
Private family funeral service will begin at 10:30 AM Monday, February 1, 2021 at Christ Lutheran Church, Hartford. Visitation with family present will be from 1-3:00 PM Sunday, January 31, 2021 at Minnehaha Funeral Home, Baltic. Masks are required at visitation and the funeral service. The service will be live streamed at the Minnehaha Funeral Home & Cremation Services Facebook Page.
Veronica Ann Rothans, daughter of Lawrence and Margaret (Staebell) Rothans, was born on January 12, 1927 in Turner County South Dakota. Her mother and baby sister died in 1931 and she and her sisters were raised by their aunt, Rose Staebell, in Humboldt, SD. She graduated from Humboldt high school and worked at the Humboldt Supply for a number of years.
On May 25, 1948 she married Marvin Groeneveld. They raised 7 children on farms in the Montrose and Colton areas. In 1993 they retired and moved to Hartford, SD. Marvin passed away in 2010.
Veronica was a busy mom and spent much of her time baking, canning, playing cards, and as a member of neighborhood women's group. She was a Montrose Auxiliary member for many years and spent many years as part of the St. Jacobs Lutheran women's group.
Veronica is survived by her children: Marlene (Ed) Mellegaard of Baltic, SD, Linda (Bill) Wilkes, Nancy (Darrell) Viet, Jim (late wife Karen) Groeneveld, Roxanne (Kirk) Keupp, Paul (Nancy) Groeneveld and Julie Dodd of Sioux Falls, SD. 17 grandchildren, 2 step grandchildren, 27 great grandchildren and 4 step great grandchildren. 3 sisters-in-law: Joanna Elder, Santa Barbara, CA, Myrna Searl, Sioux Falls, SD, and Mavis Groeneveld, Pueblo West, CO., and many nieces and nephews.
She was preceded in death by her parents, her husband, Marvin (Gronie) Groeneveld, sisters: Ardell Lewin, Viola Fox, baby sister Donna, and half-sister Joann Westrup, her aunt Rose Staebell and a number of brothers-in-law and daughter-in-law, Karen Groeneveld.
www.minnehahafuneralhome.com