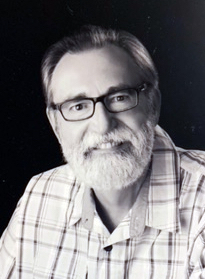 68
Dell Rapids, SD
November 24, 2020
Thomas "Tom" Simmons, 68, of Dell Rapids, formerly of Brookings, passed away on Tuesday, November 24, 2020, at his home surrounded by his loving family. A private family funeral service will be held on Saturday, November 28, 2020, at 3:00 p.m. at the White United Methodist Church in White, South Dakota. Interment will immediately follow the service at Fairview Cemetery in White. The service will be recorded and uploaded to the Eidsness Funeral Home website Saturday evening. A time of visitation will be held on Friday, November 27, 2020, at Eidsness Funeral Home in Brookings from 6:00 until 8:00 p.m. Masks are required within the funeral home.
In the early hours of Tuesday, November 24, 2020, Thomas Joseph Simmons moved onto his next great adventure at the age of 68 years, 3 months, after a six-month battle with Acute Myeloid Leukemia. Born the eldest son of Calvin and Dorothy (Sheridan) Simmons in Minneapolis, Minnesota, on August 21, 1952, Tom began his walk in faith shortly thereafter at the Churchill Methodist Church. After graduating from Hutchinson Senior High School, he briefly attended Mankato State before setting sails with the first big volunteer decision of his life, an enlistment in the United States Navy. Serving with the "Seabees" Construction Battalion, he received an all-expense paid journey to Indochina: Nam Phong, Thailand, Guam, Sangley Point and Cubi Point, Philippines. Achieving the rank of Petty Officer Third Class, he was honorably discharged on June 6th, 1973, at Port Hueneme, CA.
After numerous adventures criss crossing the country from Minnesota to California and earning a degree from SDSU in 1981, Tom eventually met his son, Christopher Michael, and was told he was a package deal with his mother, Marvel June. Tom and Marvel were married at the First United Methodist Church in White, South Dakota, on November 22nd, 1986, much to the chagrin of her brother Clarence and all the local deer hunters who were forced to get an early start on that Opening Day of the season in order to make the 4pm wedding. Following in his father's footsteps of a long career at 3M, Tom spent 15 years with the company before making the jump back into education at SDSU for a Master's Degree in Education. While studying and taking classes, he spent time working at the Brookings Chamber of Commerce and the Brookings Library before moving into his next role as an Associate Professor in the Department of Education's Partnership for Service Learning at SDSU. Then, realizing his true calling was chasing his wife around the country and her ever-moving job with Larson Manufacturing, he worked as a Realtor in Janesville, WI, where he lived and worked by the motto, "The best deal you can get on a house is to get the house you like best!" After a brief time in Addieville, IL, they moved to Albert Lea, MN, where Tom would venture into his most beloved work position of his professional career. Giving back to the community as an Addiction Counselor, Tom took full advantage of his caring nature in helping those around him. Just by being himself, he touched numerous lives and left an enduring mark on the community. It was also during this time that Tom received the gift that would propel him for another sixteen years, a life-saving liver transplant received at the LIED Transplant Center in Omaha, Nebraska. With a growing toddler grandchild in San Diego, the west would call once again and a new journey to California was underway. Now both semi-retired, Tom and Marvel settled in Oceanside, California to be near the grandson, Diego. Immersing themselves in the community, they became very active in the First United Methodist Church of Oceanside and spent countless hours enjoying time with Diego. Four years later, their last road adventure brought them home to South Dakota, where they settled in the bustling town of Dell Rapids. In their retirement Tom and Marvel continued with their wandering ways, embarking on a cruise to Alaska, a monumental trip to Washington, D.C., a biblical-sized encounter with The Ark Museum in Williamstown, Kentucky, and a gilded journey to the Biltmore Estate in Asheville, North Carolina, among many others.
Tom is survived by his wife, Marvel, of Dell Rapids, SD; son and grandson, Christopher and Diego, of Carlsbad, California; sister and brothers, Barb (Tom) Lanning of Crooks, South Dakota; Kurt (Carol) Simmons, of Columbia, Missouri; James Simmons, of Brookings, South Dakota, and numerous nieces and nephews. He was preceded in death by his parents, Calvin and Dorothy Simmons.
In lieu of flowers, Tom's family requests that memorial donations be made in Tom's memory to:
Sioux Falls Area Humane Society or The Leukemia and Lymphoma Society.