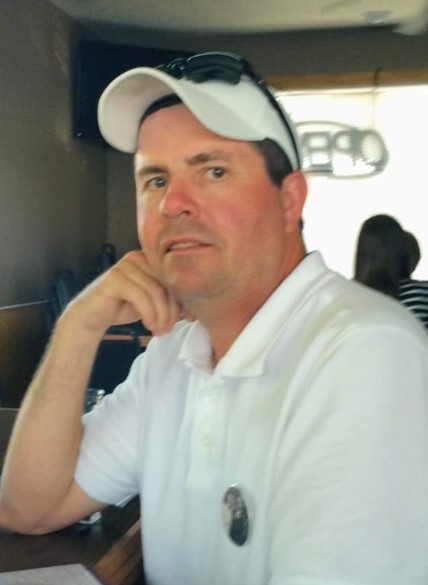 50
Sioux Falls (originally from Flandreau)
October 8, 2022
Scott W. Greenhoff, 50, of Sioux Falls, SD passed away Saturday, October 8, 2022, at the Dougherty Hospice House in Sioux Falls, SD. Scott was born January 20, 1972 in Sioux Falls to Duane and Rita (Loiseau) Greenhoff. Scott grew up on a farm outside of Flandreau and attended Egan High School graduating in 1990. He then attended SDSU and graduated with a B.S. in Political Science. During his college years he enjoyed driving his stock car and hanging out in the shop with his brother and buddies. Scott moved on to become his own boss and travel North America as a self-employed truck driver for the past 25 years. Scott always had a passion for golf and loved playing with the guys and watching his nieces at tournaments. Scott loved spending time with his nieces and nephews including taking vacations, giving them golf lessons, and mentoring them. In addition, one of his favorite pastimes was playing "dog golf" with Tucker, his miniature Schnauzer.
Scott is survived by his parents, Duane and Rita Greenhoff, Flandreau; three siblings, Laurie (Brian) Christenson, Flandreau; Lauren (Christine) Greenhoff, Dell Rapids; Stacey (Neil) Radulski, New Braunfels, Texas; seven nieces and nephews, Cody (Gina) Christenson; Sherri (Dave) Rochel; Kaitlyn and Abigail Greenhoff; Haitao, Morgan and Liam Radulski; great-niece Brenna Rochel; two great-nephews, Brayden and Lucas Rochel; and his beloved dog Tucker. Scott was preceded in death by his great-niece Brooklyn Rochel and his grandparents.
Visitation was held 5:00 – 7:00 pm Tuesday with a 7:00 pm rosary at Skroch Funeral Chapel, Flandreau. Mass of Christian Burial was at 10:30 am Wednesday, October 12, at St. Simon and Jude Catholic Church with burial in the church cemetery.
Funeral arrangements provided by Skroch Funeral Chapel.