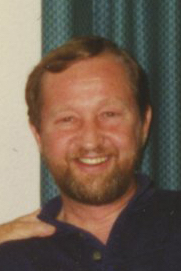 74
Dell Rapids, SD
February 15, 2022
Ronald Jerome "Ron" Miller, 74, passed away peacefully at his home in Dell Rapids, SD on February 15, 2022. His Mass of Christian Burial will begin at 11:00 a.m. on Saturday, February 26, 2022 in St. Mary Catholic Church. Visitation with the family present will be from 5:00 p.m. – 7:00 p.m. on Friday, February 25, 2022 with the Christian Wake beginning at 7:00 p.m. at Kahler-Brende Funeral Home. www.kahlerfh.com
Ron grew up in Dell Rapids and went to school at St. Mary's where he graduated in 1965. He went on to pursue an Electronics degree at DeVry University in Chicago. Ron proudly served his country as a member of the U.S. Army during the Viet Nam War. After his time in the service and for many years thereafter, Ron worked as a sales representative and educator for Prudential Life Insurance. Ron was a great cook and gardener and loved to share these passions with his family and friends.
In his retirement years, Ron took on jobs at a small truck stop near Madison and then later at the grocery store in Dell Rapids. Ron started out working at his dad's grocery store, Ken's Super Saver as a young man and ended his working days full circle in the grocery business where he found joy in serving others.
Ron was a kind, generous and loving man and will be missed dearly by his family and friends. Ron leaves behind three special young people he called his own; Cody, Cameron and Jasmine, his mother LaVonne Miller, his siblings JoAnn Dickinson, Wayne (Barb) Miller, Patti (Tom) O'Connor, DeeDee (Brad) Iwen, Mary Lou (Brian) Johnson, Tom (Marcy) Miller, Kathy (Carl) Mousel, Donna (Daryl) Springman, Doug (Pam) Miller, and Teresa (Pete) Gatto and many nieces and nephews.
He was preceded in death by his father, Ken Miller; two infant brothers, John and Joseph; and the love of his life Shannon.