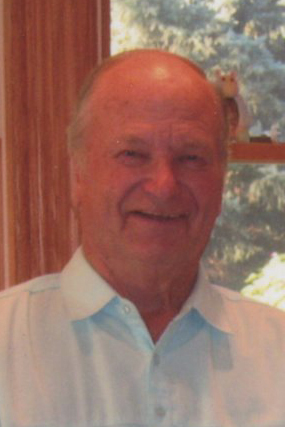 90
Dell Rapids, SD
June 27, 2022
Robert "Bob" Boldt, 90, of Dell Rapids, passed away on Monday, June 27, 2022 at the Dells Nursing and Rehab Center. His funeral service will begin at 10:00 a.m. on Friday, July 1, 2022 in the Baltic Lutheran Church. Visitation with the family present will be from 5:00 – 7:00 p.m. at Kahler-Brende Funeral Home on Thursday, June 30, 2022. Interment will be in the Frist Church of God Cemetery, Marion. www.kahlerfh.com
Robert Boldt was born in Marion, SD on June 14, 1932, the son of Henry and Helena Boldt. He attended school from 1938-1949. He left school when he was a sophomore to start working at a chicken packing plant in Marion. He then worked for his brother-in-law who farmed and his brother scooping corn for a corn sheller. In 1952 he was drafted and served two years in the Korean War. After his discharge he returned to Marion where he met Arlene Kettleson. The couple was married on December 10, 1955. They made their home in Sioux Falls. Robert worked for a package delivery company until 1955 when he started at John Morrell. He worked there for 31 years until his retirement. During retirement he worked for Sunshine Foods in Sioux Falls for 13 years. Robert accepted the Lord into his heart on April 13, 1973. His wife Arlene passed away on March 18, 1986.
He is preceded in death by his parents, wife, and seven siblings.
He is survived by his three sons, Ken (Bettina), Jeff (Joan) and Randy (Anita); his grandchildren, Nick, Samantha, Zach, Mackenzie, Olivia, Silas and seven step-grandchildren; his four great-grandchildren and nine step-great-grandchildren and his one step-great-great-grandchild, his friend, Rita and his extended family.