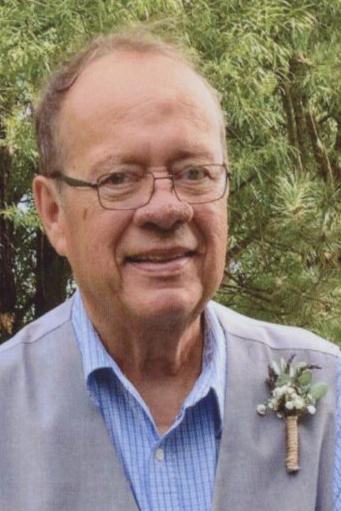 73
Trent, SD
March 4, 2023
Richard K. Holt, 73, of Trent passed away at his home under hospice care after a lengthy illness on Saturday, March 4, 2023. Visitation with the family present was from 5pm to 7pm on Tuesday, March 7, 2023 at Kahler-Brende Funeral Home. His Memorial Service was a 11am on Wednesday, March, 8, 2023 in the Lutheran Church of Dell Rapids. A private Interment will be at a later date in the Trent Cemetery.
Richard K. Holt was born in Sioux Falls at Sioux Valley Hospital on June 1, 1949 to parents Orvan and Darlene (Nelsen) Holt. He was raised on the family farm in southeastern Moody County and graduated from Jasper High School in 1968. After graduation he worked in Minneapolis, MN before returning to attend and graduate from Pipestone Vocational School with a certificate in Meat Merchandising.
He returned to the Twin Cities and worked for SuperValue Foods until he returned home to Moody County in 1978 when he began working for Sunshine Foods in Sioux Falls. He continued his career there until his retirement in 2001, making many great friends along the way.
In 1978 he was introduced to Sheri Beth Gulbranson at the Villa Rec Bar and Grill by the owners John and "Spif" Sitting and with a little help from Sheri's sister Kris. On September 19, 1981 he was united in marriage to Sheri at the Lutheran Church of Dell Rapids. To this union, two sons followed. Keith in 1984 and Brian in 1987. They made their home in Trent where they lived for the next 41 years until his passing.
Richard enjoyed watching his Minnesota Vikings & Twins games, gardening, cooking a good meal and enjoying the company of his friends and family, especially his cherished grandchildren of whom he was immensely proud.
He is survived by his wife of 41 year, Sheri; sons Keith (Lisa), Sioux Falls and Brain (Toni) of rural Hartford; his grandchildren Oliver, Henry, August, Sunnie and Archie; brother Dennis (Bonnie), Carson City, NV; sister Linda (Ron) Brochu, Forest Lake, MN; sister-in-law Kristi (Thomas) Marchetti, Sioux Falls and brother-in-law Steve Johnson, Winthrop, MN.
He was preceded in death by his parents, Orvan and Darlene; brothers Larry and Roger and his beloved beagle, Grace.
Funeral arrangements provided by Kahler-Brende Funeral Home.