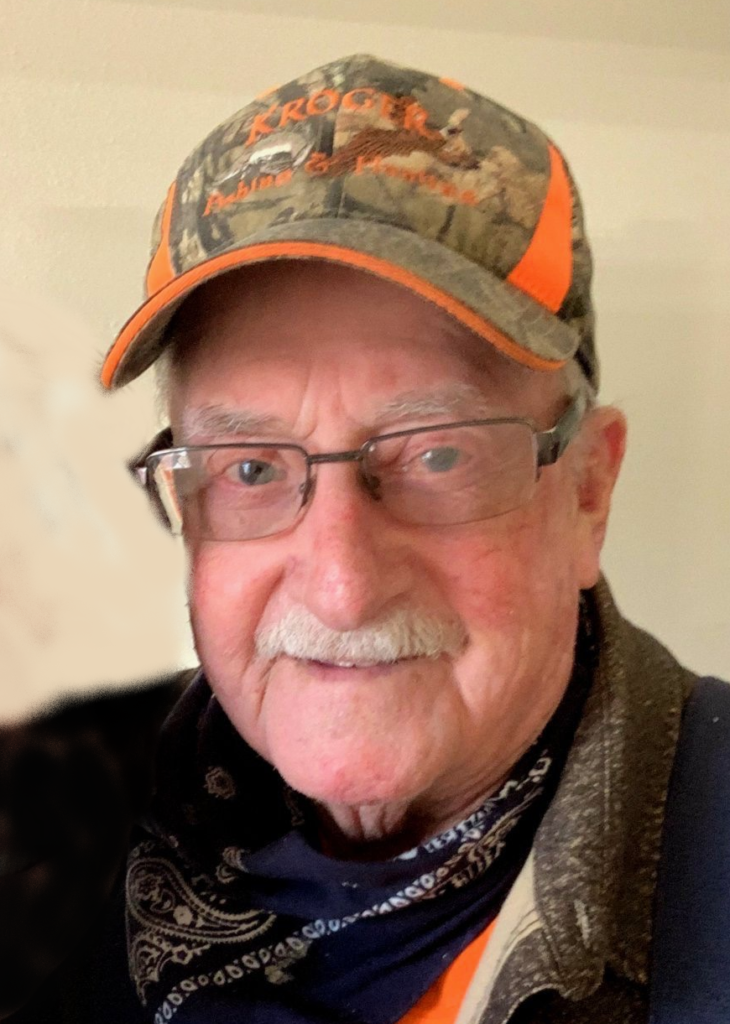 84
Dell Rapids, SD
Richard "Bill" William Elston, age 84, of Dell Rapids, passed away peacefully at the Dougherty Hospice House due to a brief illness. Funeral services were held on Friday, April 1, 2022, at the Minnehaha Funeral Home, Dell Rapids. Interment will be at a later date at the Lake Madison Lutheran Cemetery, rural Rutland.
Bill was born Jan 20, 1938, in Aurora, SD to Robert and Ida (Hanson) Elston.  He was the youngest of eight children.  At the ripe age of 16 he hitchhiked to California to be with his brother.  He made it back to South Dakota and became first known in Dell Rapids as the "Coke Man", delivering pop to area businesses.  This is where he met and married Doris (Morris) Jorgensen on August 4, 1967. From this marriage they had a daughter, Sonya (Wayne) Elsinger, and also became a step father to Barb (Marv) Sharp, Tony Jorgensen and Mark (Marcia) Jorgensen. Doris later passed away on August 12, 1980. He later married Donna Sjoland and then welcomed five more stepchildren Lori (Brian) Amundson,  Lisa (Herbert) Christion, Lynda (Bill) Rave, Jeff (Brenda) VanDam, John VanDam. Donna and Bill lit a fire in each other's heart and they lived their life to the fullest until Donna passed away on December 5, 2011. 
He was known as "Wild Bill" for a reason and spent his years filled with playing cards (don't go lite!), attending goat races, and frying potatoes at 2 AM. Donna and Bill had a love for camping with their friends, gardening, and making the best pickled asparagus with Marv and Loretta Entringer. When Bill wasn't being his rambunctious, ornery self he filled his time at his jobs such as driving truck, running a garbage company in Dell Rapids, and even working at the elevator after retirement. Later in life, he transitioned to Friendship Village and made more lifelong friends. He still enjoyed cards, playing "bingo with the old people", and going out to lunch with Grace and Raymond Schmidt. 
He is preceded in death by his parents, his siblings Louise, Russell, Avis, Keith, Esther, and Roger, his wife Donna.
He is survived by his brother Sam Elston, his daughter and step children, Sonya (Wayne) Elsinger: Heather (Ricky) Medcalf, Kiley (Mark) Sorenson, Eric Elsinger; Lori (Brian) Amundson: Jeremy (Jennifer) Amundson, Brittany (William) Amundson, Brooke (Ryan) Ellingson; Lisa (Herbert) Christion: Kailey Dunnam; Lynda (Bill) Rave: Jeremy (Breanna) Rave, Sarah (Avrum) Nelson, Beth (Darres) Nelson; Jeff (Brenda) VanDam: Brett, Logan, and Miriah VanDam; John VanDam: Aden VanDam; and 17 great grandchildren, and many beloved friends. 
He is now at peace in heaven with Donna, sure to be giving heaven some hell.
Video tribute and online register book at www.minnehahafuneralhome.com.