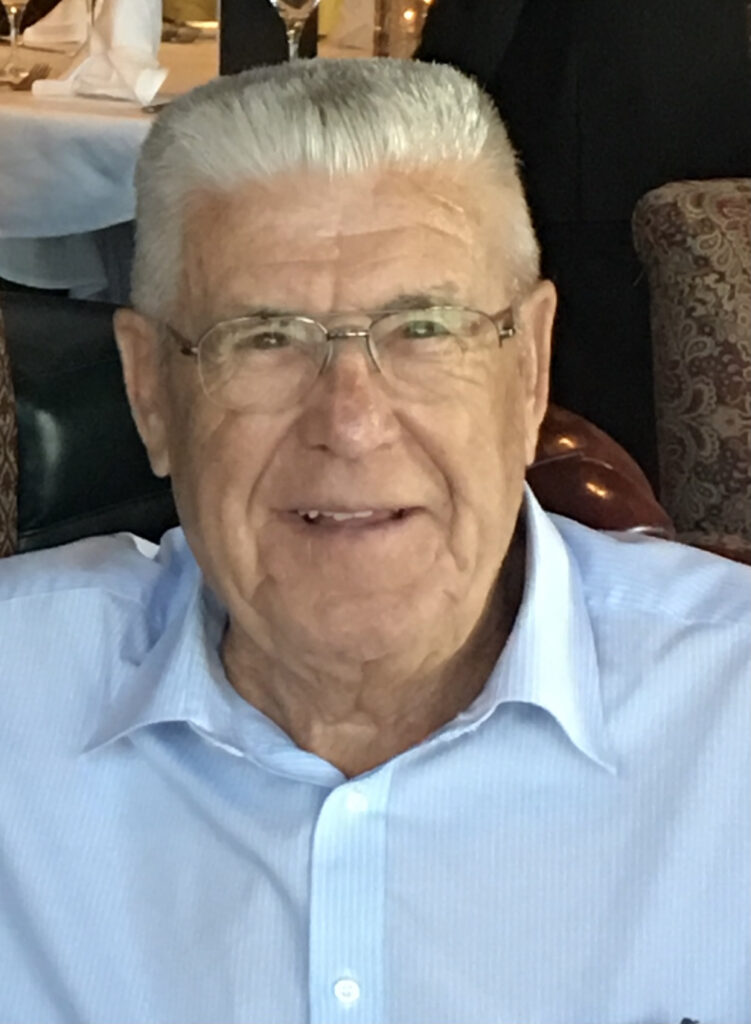 85
Huntington Beach, CA
February 20, 2021
It is with great sadness we share that Peter George Grav, 85, of Huntington Beach, California passed away February 20, 2021 following a planned surgical procedure.
He was born July 26,1935 to Harry and Emma (Morgan) Grav in Chester, South Dakota. He was raised on a farm in Chester with sisters Phyllis Frager and Audrey Green. After graduation, he enlisted in the Marines and served in Korea.  In 1955 he married Arlene Johnson of Dell Rapids, South Dakota. In October 2020 they celebrated 65 years of marriage.
Pete is survived by son, Steven Grav of Corona, CA and daughter, Joan Glaab of San Juan Capistrano, CA, 10 grandchildren and 16 great grandchildren.  He was preceded in death by son, David Grav of Dell Rapids and granddaughter Stephanie Grav. He was beloved "Uncle Pete" to many.
Pete had a successful career in the insurance industry in both California and Pennsylvania. He kept life interesting with five years of South Dakota dairy farming in between.
Pete enjoyed life, always had a project going in his shop or around the house, and could fix anything with what he had.  He loved gardening, fishing, hunting, cribbage and card games.  Pete was definitely a people person.
Pete will always be remembered for his ready smile, warm hugs, generous heart, can do attitude, and so very many humorous stories.  He will be missed by many.