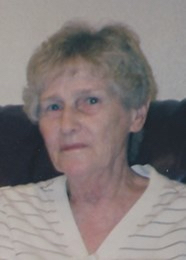 78
Chamberlain, SD
December 31, 2020
Myrna Jean Vant Hul was born February 12, 1942 to Andrew L. and Amelia M. (Eide) Vant Hul. She grew up on a farm near Toronto and Astoria. Myrna attended a country school near Toronto and high school at Toronto High School.
Myrna was united in marriage to Blaine Ardell Engen at Leganger Lutheran Church, Toronto, SD on May 31, 1959. They made their home on a farm near Astoria, SD.
Myrna worked in the White, SD area as a waitress. While living in White, SD Myrna met Richard Bethel.
On November 12, 1977, Myrna and Richard were united in marriage at Brookings, SD. Together, they moved to North Dakota and Montana following Richard's work. Finally, they made their home in Chamberlain, SD in the early 1980's where Richard and Myrna started their business making and selling fishing tackle.
Myrna passed away on December 31, 2020 at Sanford Medical Center in Chamberlain, SD at the age of 78 years.
Gratefully sharing her life are her husband Richard Bethel, Chamberlain; her son Michael (Brenda) Engen, Bismarck, ND; and daughter Jolene Engen, Huron, SD; brothers Roger Vant Hul, Roland (Marlys) Vant Hul, Verlin 'Dick' (Elizabeth) Vant Hul, all Sioux Falls, SD and Dennis 'George' Vant Hul, Trent, SD; sister Marian Peterson, Sioux Falls; sister-in-law Sheila Vant Hul, Flandreau, SD; grandchildren Melissa (Joshua) Hausauer, Otsego, MN, Kyle (Heidi) Engen, Lincoln, ND, Jayme (Ashli) Engen, Mandan, ND, great-grandchildren: Jaxon, Caden, Jacob, Molly and Olivia, and many nieces and nephews.
Preceding Myrna in death were her parents and brothers Robert Vant Hul and Edward Vant Hul.
Funeral service was held at 10:30 AM Tuesday, January 5, 2021 at the Minnehaha Funeral Home, Dell Rapids. Visitation will begin one hour before the service. Burial was in the Trent Cemetery. Service was livestreamed at the Minnehaha Funeral Home & Cremation Services Facebook Page.
www.minnehahafhuneralhome.com