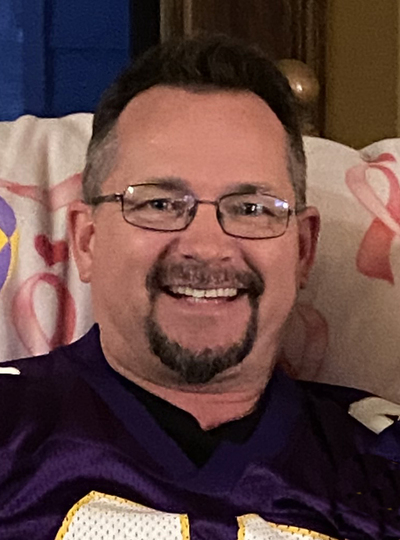 47
Brandon, SD
May 26, 2022
Michael J. "Mike" Majeres, 47, of Brandon, SD, died May 26, 2022 of natural causes while hunting in New Zealand. Mass of Christian Burial will be 10:30 AM, Monday, June 13, 2022 at Holy Spirit Catholic Church in Sioux Falls, SD with Rev. Charles Cimpl Officiating. Visitation will be from 1:00 PM – 3:00 PM, Sunday, June 12, 2022, followed by a Liturgical Wake Service and Holy Rosary at George Boom Funeral Home in Sioux Falls, SD.
Michael Jon Majeres, son of Jack Majeres and Alice (Mergen) Majeres, was born August 27, 1974 in Dell Rapids, SD. He graduated from Saint Mary High School and went on to become a Jackrabbit at South Dakota State University in Brookings, SD where he received a Bachelor's degree in speech communication. Not to be partial, he became a Coyote and received his Master's in Speech Language Pathology from the University of South Dakota in Vermillion, SD. Mike currently worked for the Lennox (SD) School District as a speech therapist.
Mike and Angie met while both were doing clinicals at Sanford Hospital. Angie was instantly attracted to Mike's larger than life personality and how he genuinely cared for all of those around him. Angie had met her soulmate and the two were united in marriage on September 3, 2005 at St. Mary's Catholic Church in Dell Rapids. Mike and Angie had the type of marriage that was the envy of many. They traveled, camped, hiked, golfed, and fished together. Best friends had married each other.
Mike and Angie were blessed with their son, John, after 10 years of marriage. Mike and John were inseparable from the beginning.  There were so many things that Mike had already taught John, and if you spend any time talking with John, you will often hear him say, "My daddy taught me that" or "That's how my daddy does it." They had many adventures together including mushroom hunting, golfing, riding 4-wheelers, driving the golf cart and wrestling. Everyone knew Mike was an avid hunter and fisherman.  He shared his passion for fishing with John and had him on the lake fishing before he was even old enough to walk.  Although Mike caught many kinds of fish, his favorite catch was always a bass.  He enjoyed the challenge of them fighting back while he was reeling them in.  John only had five years with his dad, but in that amount of time, Mike had already helped shape the sweet boy who is most certainly going to grow up to be just like his dad.
Mike had many talents and always had a project going on at home. He most recently finished a beautiful bar in the lower level of their home. He was always willing to help his parents, even though he would joke that his dad, Jack, always picked the hottest day of the year to bale hay. Regardless of the conditions, Mike loved working beside him. Mike shared his charming sense of humor and loving, easy-going personality with his mom, Alice. He loved hunting with his father-in-law, Dan, and was his mother-in-law, Bonnie's, IT tech serviceman.   Mike had a deep love for God and was happy to volunteer his time teaching religious education.
Lastly, you can't talk about Mike without talking about fun. He would light up a room by just walking in. He was truly the life of the party. His easy-going personality and clever wit made everyone comfortable. Grilling and smoking meats was his specialty, making him one of the original creators of the midnight nachos for the Mergen family reunions. Mike was only on this earth for 47 years but he created memories and left an imprint that will last a lifetime. Life will never be the same without him, but he will always be with us looking down from heaven. God bless his memory.
Survivors include his wife Angie and their son John, Brandon, SD; his parents, Jack and Alice Majeres, Dell Rapids, SD; siblings, Eric (Michelle) Majeres, Sioux Falls, SD, Jessica (Nick) Meyers, Dell Rapids, SD, Amy (Jesse) Bailey, Yankton, SD; father and mother-in-law, Dan and Bonnie Sehr, Canton, SD; Angie's siblings, Heather (Jason) Reiff, Dell Rapids, SD, Trevor (Kara) Sehr, Surprise, AZ, Desiree (Tyler) Steffan, Helena, MT; and many other relatives and friends.
If considering a memorial, an education fund for Mike and Angie's son, John, has been established.