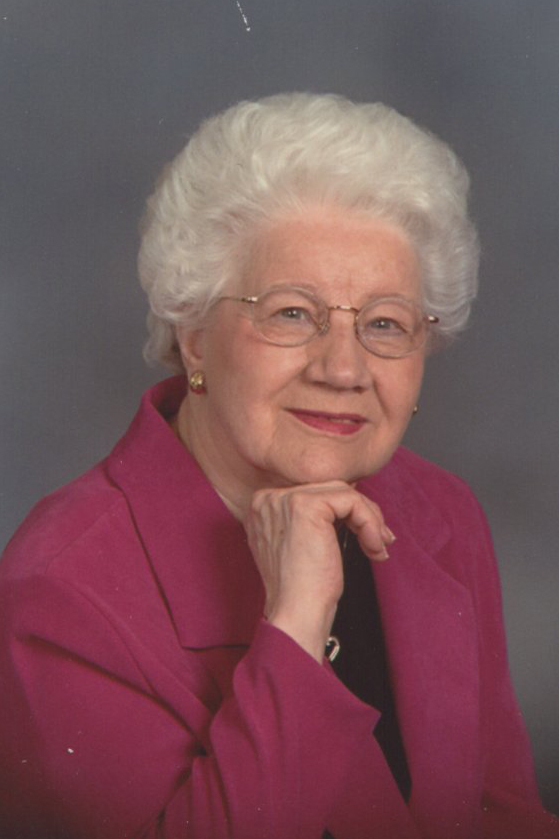 92
Luverne, MN (Formerly of Dell Rapids, SD)
March 18, 2023
Mavis King, 92, of Luverne, MN, formerly of Dell rapids, passed away Saturday, March 18, 2023 at the Luverne Sanford Hospital. Her Mass of Christian Burial will begin at 10am on Saturday, March 25, 2023 at St. Mary's Catholic Church, Dell Rapids. Visitation will be one hour prior to the start of the service.
Mavis was born in Adrian, MN, on April 24, 1930. She was a graduate of Adrian High School and Mankato State Teachers College. She taught elementary school in Brewster, Pipestone and Adrian, MN. After moving to Dell Rapids, she taught in Dell Rapids Elementary School. She became director of the Dell Rapids Carnegie Public library in 1971, retiring in 1992.
Mavis married Jud King on January 9, 1960, in Adrian, MN. They owned and operated the Dells Theater until Jud's death in 1997.
Mavis was a member of St. Mary's Catholic Church and Altar Society. She enjoyed her Red Hat Society friends and their outings. She was involved in the Dell Rapids Museum and Historical Society for many years. Mavis was an avid reader all her life and enjoyed the Minnesota Twins.
She was preceded in death her husband, Jud; mother Minnie (Roemeling) Lund; father Charles Lund; sisters, Joyce Benson and Charlotte Heitkamp; brothers-in-law, Don Heitkamp, Brad Benson, Lawrence Kloster; great niece, Alecia Heithkamp and special aunt and friend, Angeline Reisdorfer.
She is survived by her sister, Mary Kloster, Otsego, MN; nieces and nephews, Anne (Jim) LeBrun, Luverne MN, Bret (Gina) Heitkamp, Champlin MN, Kyle (Eileen) Heitkamp, Excelsior, MN, Kimberly (Craig) Lieberherr, Maple Grove, MN, Karen (Shawn) Julian, Hudson, WI and Kent Kloster, Delano, MN; great nieces and nephews, Tyler (Anna) LeBrun, Alex (Shay) Lebrun, Brandon (Kaylee) BeBrun, Kalyn (Kevin) Auth, Stephanie (Mitch) Heitkamp, Scott (Aja) Heitkamp, Marshall (Erin) Heithkamp, Hannah (Alton) Heitkamp, Lincoln Heitkamp, Justin Leiberherr, Zack (Katie) Lieberherr, Paige Lieherherr, Ashley (Will) Julian, Lauren Julian and Sidney Julian; great great nieces and nephews.
Funeral services were provided by Kahler-Brende Funeral Home.