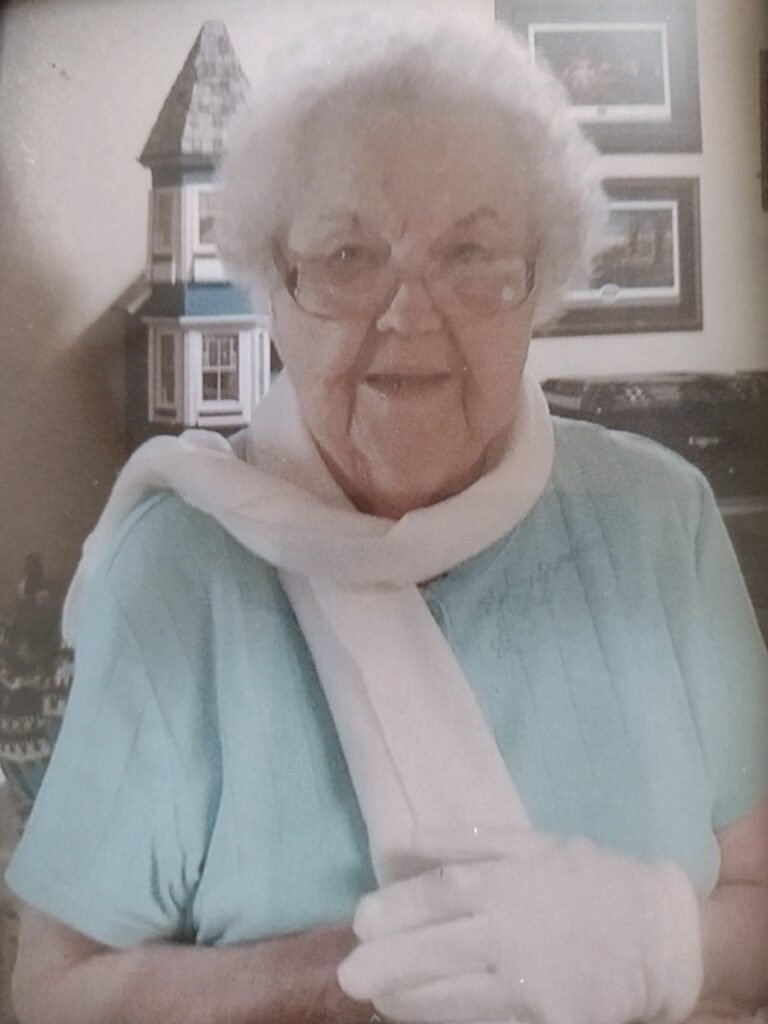 93
Dell Rapids, SD
February 4, 2022
Mary Louise Dickerson, age 93, of Dell Rapids, SD, passed away on Friday, February 4, 2022 at the Dell Rapids Nursing and Rehab Center in Dell Rapids. Mass of Christian Burial will begin at 1:00 PM Tuesday, February 8, 2022, at St. Mary Catholic Church in Dell Rapids with Fr. Brian Eckrich Celebrating. Burial will follow at the Colton Cemetery in Colton, SD. A time of visitation with the family present will be from 11:30 AM until the time of service at 1:00 PM at the church.
Mary L. Dickerson was born July 6, 1928 in Mankato, MN to Henry Claude Stammer and Ida Viola Scherer. She graduated from Truman, MN high school. Mary married Fred Olson in 1948. The were divorced in 1972. She married Lyle Dickerson on November 13, 1972, and the couple moved to Langdon, ND. She worked for Fred Tholke and Gary Duchene as a clerk and cashier for 20 years. She and Lyle lived in Langdon for 24 years. Upon retirement they moved to Dell Rapids.
Over the years, Mary enjoyed being a part of the Senior Citizens, American Legion Auxiliary, and her church circle. She loved playing Bingo and was very good at it. She had a knack for sorting through and picking out the winning cards that she would play. She would often play 15 cards at a time. She was also very proud of being recognized as senior citizen off the year by the Governor of South Dakota in recognition of her contribution of thousands of knitted socks that would be sent to our military troops. Mary loved to knit, and her family and friends have many items she made for them. But mostly she was proud of her family.
She is survived by her sons, Mark (Deb Montilino) Olson of Isle, MN, Mike Olson of Colorado Springs, CO, Charles Olson of Truman, MN, and James Olson of Fairmont, MN; 11 grandchildren; 5 great-grandchildren; brother, Richard Stammer of Sioux Falls, SD; nieces, nephews, and other extended family members.
Mary was preceded in death by her parents; son, Tom Olson, and infant daughter, Kathleen.