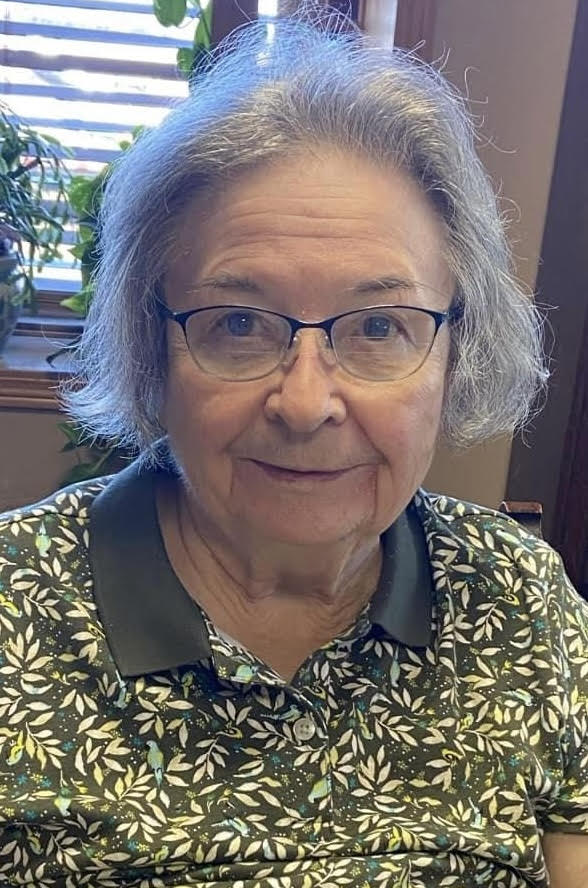 88
Dell Rapids, SD
(formerly Marshall, MN)
January 2, 2023
Mary Ann Velde of Dell Rapids (formerly, from Marshall, MN) passed away January 2, 2023, in Sioux Falls, SD. Her Memorial Mass will begin at 10:30 a.m. on Friday, April 21, 2023 in St. Mary Catholic Church. Visitation will be one hour prior to the start of the service. Inurnment will be in the St. Mary Cemetery.
Mary Ann (Schmidt) Velde was born on November 24, 1934. in Dell Rapids, SD, to Frank and Margaret Schmidt. She grew up on their farm outside of Dell Rapids along with her brother, Melvin. She graduated from St. Mary's High School in 1952.
She earned diplomas from General Beadle State Teachers College in Madison, SD, in 1955 and Colorado State College in 1962. Between Flandreau, SD, Hutchinson, MN, and Marshall, MN, she taught elementary school for 37 years with most of those being in Marshall, MN. She retired from teaching in 1990. Mary Ann took great pride in her occupation as a teacher. She strongly believed in education for all. She enjoyed gifting educational books to the great nieces and nephews to encourage them to read.
On August 7, 1971, she married Ron Velde. They made their home in Marshall, MN, for over 50 years, where Mary Ann was a faithful member of Holy Redeemer Catholic Church.
Mary Ann enjoyed "crafting" and attending craft fairs. Her crafts were mostly crocheted goods but also included beaded, sewn, or plastic canvas projects. In the fall, you could find her at many of the craft fairs in and around southwest Minnesota.
Never having children of her own, she found great joy in spoiling her nieces and nephews. She was affectionately known to them as "Auntie" and enjoyed spending time with them and their families. She never forgot a birthday and enjoyed gifting family heirlooms at Christmas time calling them "treasures". Over the years she had poodles and yorkies that were very dear to her…every one of them was named "Poky".
The last two years Mary Ann lived in Dell Rapids to be closer to family to help care for her. She enjoyed playing Scrabble and loved any type of trivia game.
She was preceded in death by her parents, Frank and Margaret Schmidt; husband, Ron Velde; and brother, Melvin Schmidt.
Those left to remember her are her sister-in-law Lorraine Schmidt, nieces and nephews and their families: Janet Perteet (Martin Perteet II, Nicole Perteet, Michelle Perteet, and Nathan Perteet), Lorri and Greg Lucas (Alex Lucas), Raymond and Sherri Schmidt (Mackenzie Schmidt and fiancé, Tyson Allen, and Tanner Schmidt), Vicki and Vince Meiergerd (Ben Meiergerd and Alison Meiergerd), Harvey Schmidt, along with cousins and many dear friends.
Funeral arrangements provided by Kahler-Brende Funeral Home.