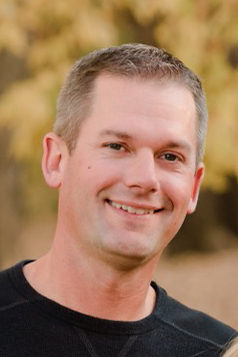 42
Freeman, SD
August 12, 2021
Lucas "Luke" Kruger, 42, of Freeman, passed away on Thursday, August 12, 2021 at Sanford USD Medical Center after injuries he sustained in a car accident. His funeral service will begin at 11:00 a.m. on Tuesday, August 17, 2021 in Trinity Lutheran Church at Tea, SD. Visitation with the family present will be from 5:00 – 7:00 p.m. on Monday, August 16, 2021 in the church. Interment will be in the Dell Rapids Cemetery. www.kahlerfh.com
Lucas "Luke" Fredrick Kruger was born on January 20, 1979 at Dell Rapids, SD, the son of Gus and Marie (Schildhauer) Kruger. He lived with his family in Trent until they moved to Dell Rapids in 1986. He attended Dell Rapids School and graduated from DRHS in 1997. He then attended SDSU for one year before graduating with an Associate Degree in HVAC from Southeast Tech. He worked for ESI, Mulder Refrigeration, Haugan Heating and Air Conditioning, G and R Controls, Climate Systems and TAB Inc. He married Kelley Knock on October 11, 2008. The couple made their home in Tea, SD. In 2010 their daughter, Chloe was born. The family moved to Freeman in 2019 where he was residing at the time of his death.
Luke was an avid outdoorsman. Fishing, hunting and camping were not only his hobbies but his passion. He loved camping with his family at Myrtles Campground. Every weekend, you could find him fishing off of Cow Patty Bay on the Missouri River. The river was his second home.
Luke is survived by his wife, Kelley of Freeman, his daughter, Chloe of Freeman; his parents, Gus and Marie Kruger of Dell Rapids; his sisters, Lisa (Mike) Westberg of Sioux Falls, Lori (Joe) Kappler of Baltic and Leslie (Dan) Hisken of Marshall, MN; his father-in-law, Arlon Knock of Tea; his brothers-in-law, Matt Knock of Tea and Tom (Kristen) Knock of Alcester and his many nieces, nephews, extended family and many friends. He will also be greatly missed by his four legged companion, Shadow.
A memorial fund will be established for Chloe's future education.