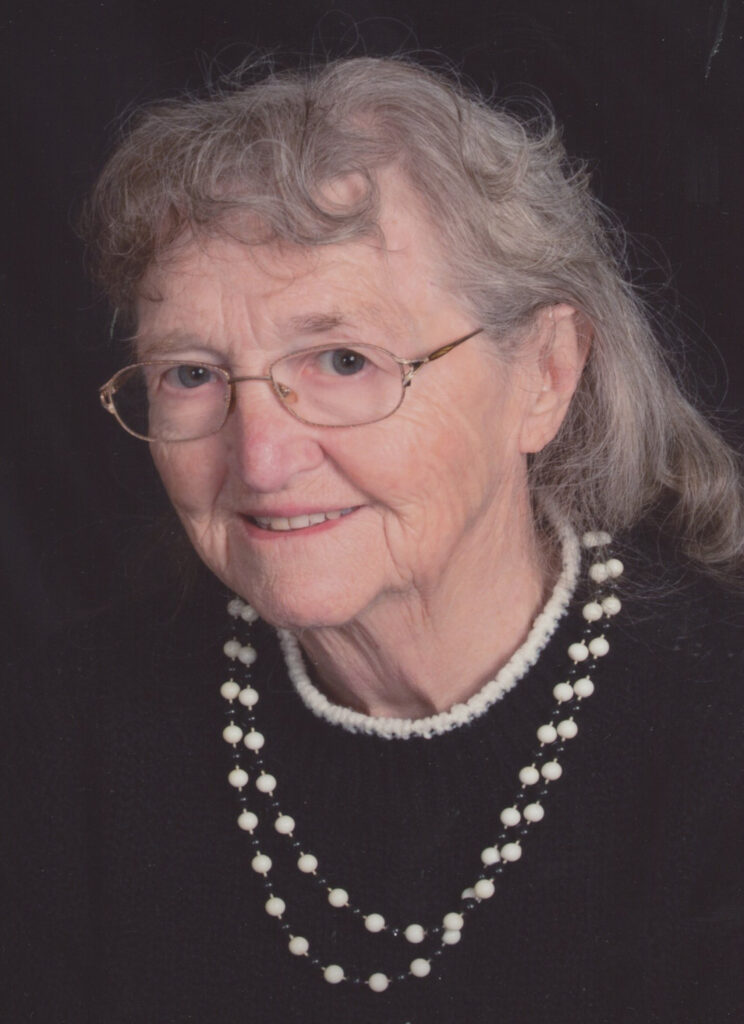 89
Dell Rapid, SD
October 23, 2023
Lola A. Zwart, 89, of Dell Rapids, passed away on Monday, October 23, 2023, at the Dell Nursing and Rehab Center. Mass of Christian Burial was at 11 a.m. Wednesday, October 25, 2023 in St. Mary Catholic Church. Visitation was held Tuesday, October 24, 2023 with family present from 5:00 p.m. – 7:00 p.m. in the church hall. The Christian Wake Service began at 7:00 p.m. followed the rosary.
Lola was born June 23, 1934, the daughter of Emil and Opal (Davenport) Eisenbeis at Montrose. She grew up in Madison and graduated from Madison High School. Lola met the love of her life, Henry Zwart when they were 16 years old and the married on August 10, 1956. The couple made their home in Davenport, IA. Lola attended school for stenography and then worked as a stenographer in Madison and Davenport in the courthouse. The couple moved back to Madison in 1959 and Dell Rapids in 1969. Lola was a homemaker while raising her children. She then worked at the Odd Fellows Home before going to work for Dayton's. At Dayton's she was a seamstress and manager of their alteration department. When she retired from Macy's she operated her own seamstress shop out of her home. Lola and Henry moved to the Dells Nursing and Rehab Center in December 2021.
Lola was a loving mother of 13 children, grandmother of 23 and great-grandmother of nine. She was a remarkable seamstress, fabulous cook and generous with her time and what she gave other. Lola was an active member of St. Mary Catholic Church. She was involved in the church choir, altar society, taught CCD and volunteered at Padres.
She was preceded in death by her parents, three brothers, two sisters and her son, Randall.
She is survived by her husband of 67 years, Henry, Dell Rapids; her children, Regina (Jim) Allor, their sons, Justin and Russell; Rebecca Zwart; Henry (Sherry) Zwart Jr; Roger Zwart, his son Casey and daughter, Brianna (Chris) Daiker, great-grand daughter Kimber; Randall's wife, Daria, daughter, Jessica (Randy) Hewitt their son, Maddex and daughter, Brooklyn; son Ross, his son Parker; daughter Alina (Josh) Weithkamp their daughter, Cassidy (Michael) Dickerson; Richard (Sandra) Zwart their sons, Gregg (Darci) and Brad (Erica); Roberta Zwart her son James (Amanda), great-grand daughter Ainsley and great-grandson, Xander; Robert Zwart his daughter, Hollie (Nick) Spilger, great-grandsons Cassius and Rory; Anthony Zwart, his son, Collin (Erin), daughter Carley (Tyler), great-grandson Samuel; Daniel Zwart, his daughters, Jalen and Jolee; Christopher Zwart (Lisa), their daughter Ella; Victoria (Michael) Hanson, their son Arthur, daughter, Gwen and Sandra Sever, her daughter, Zaida, sons, Joseph and Henry.
Funeral services provided by Kahler-Brende Funeral Home.