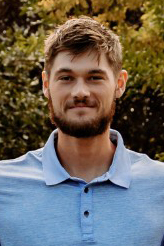 22
Dell Rapids, SD
October 21, 2022
Logan Gaspar, 22, of Dell Rapids, passed away on Friday, October 21, 2022 from injuries sustained in an automobile accident. His Mass of Christian Burial will begin at 10am on Saturday, October 29, in St. Mary Catholic Church, Dell Rapids. Visitation with the family present will be from 5-7pm on Friday, October 28, in the St. Mary High School Gym with the Christian Wake Service beginning at 7pm.
Logan William Edward Gaspar was born January 21, 2000, in Dell Rapids to Brian and Kim Gaspar. He attended St. Mary Catholic School starting in pre-school and graduating in 2018. Following high school, he attended the University of South Dakota for two years, studying Business Administration, focusing in Finance. He was currently working for Heinemann Restoration doing masonry work.
Logan enjoyed a variety of active and artistic hobbies. During his school years, he excelled in football, basketball and track. He also had a passion for photography, taking senior pictures, capturing the sometimes invisible beauty of nature and filming concerts. He enjoyed learning the electric and acoustic guitar, playing his favorite music.
In his short life, Logan left a lasting impression on countless individuals. He was an amazing and caring big brother to Alex and Nic, teaching them many valuable lessons and always looking out for them. He had a kind soul and a beautiful heart, always making sure everyone felt his love, especially his family and girlfriend/best friend Mady Blake. He was a silent leader and was respected for the way that he carried himself throughout life.
He is survived by his parents, Brian and Kim Gaspar; his brothers, Alex and Nic; his grandparents, Bill and Linda Nelson and Lois Gaspar; his great-grandma, Betty Olson; his girlfriend/best friend, Mady Blake and his many aunts, uncles, and cousins.
He was preceded in death by several great-grandparents, most recently Vernon Olson, and his grandpa, Harry Gaspar.