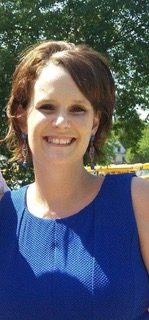 41
Dell Rapids, SD
October 8, 2023
Lisa Nicole Rice, 41, Dell Rapids died peacefully surrounded by family, October 8, 2023 at Avera McKennan Hospital, Sioux Falls.
Funeral services began 10 a.m. Saturday, October 14, 2023, at the United Methodist Church, Dell Rapids with Pastor Jan Gross officiating. Burial followed at the Dell Rapids Cemetery, Dell Rapids. Visitation was Friday, October 13, 5 p.m. to 7 p.m. at the Minnehaha Funeral Home of Dell Rapids. In lieu of flowers, family wish memorials, which will be directed at a later date.
Lisa Nicole Rice was born August 4, 1982 in Hot Springs to Bob and Terri (Godber) Halls. Lisa joined the household after her brother Ryan. Growing up Lisa made pies and dresses with matching hats for purple ribbons at the fair. She always talked about spending time on the ranch Rich and Grandma Jan. Always the story of Grandma Jan teaching her how to drive. She was an animal lover and had many pets over the years. Two rabbits of course, one Bob had to make a home for when she was a kid and one recently that we made room for. Oh, she loved her dogs, Augie and Ellinore. They were the loves of her life. More than the rest of us at times.
In 2003, Logan Ryan was born in Nebraska. Lisa worked in Flandreau and Pipestone while Logan was a baby. Emily was born in 2006. The three of them made their home in Madison. Lisa loved Madison. She worked for EKO and managed the apartment complex and also worked part time at Crossroads Truckstop. She and Ryan spent their time together watching local bands, playing dart league and just making a ton of memories. All the while, Lisa was working on her degree in Respiratory Therapy at DSU.
In 2013 Lisa married David Rice. She is the love of his life. Added to the family were Cara Rice and Desmond Rice. Lisa worked at Avera in Sioux Falls for years. She loved the babies. It was a double-edged sword for her. She would be so happy to help take care of them, but hard to see them so sick at times too. I think she had a lot of heartache at the hospital at times as well that she didn't share at home. She told me one night crying that she couldn't do the ER anymore. Just hurt her too badly.
At home she loved to decorate the house for each season. We have totes of Decore! She loved this time of year. She hated the heat and humidity. But yet, we were going to move south someday and have a little house. She loved her darn puzzle books, to keep her mind sharp. She loved doing puzzles with anybody that would help. She was always reading a book or listening to one in her car. She loved her little Nissan.
She raised these four kids as no other could. She was hard at times, stern, held her ground, yet was there for them 100% , one hundred percent of the time. She baked a cake of your choice for their birthdays. Always a gift waiting for them on Easter, no matter how old they got. She taught them the way to get through hard times. And will continue to throughout their lives. She worked hard to make them respectful and working adults that take on their own bad decisions.
Lisa is survived by her husband Dave Rice, Dell Rapids; children, Cara Rice, Vermillion, Logan Davidson, Sioux Falls, Desmond Rice, Ft. Dodge, IA and Emily Miles, Dell Rapids; parents, Bob and Terri Halls, Hot Springs; brother Ryan Halls, Lemmon; grandmothers, Janice Cleland, Rapid City and Myrna Halls, Hot Springs; sister-in-law, Karla (Dan) Heyduk, White River; brother-in-law Duane (Tamara) Rice, Flandreau; and other extended family members.
She was preceded in death by her grandfathers, Merlyn Godber and Blaine Halls; father-in-law, Mike Rice and mother-in-law, Jo Rice.
Funeral services provided by Minnehaha Funeral Home & Cremation Services.