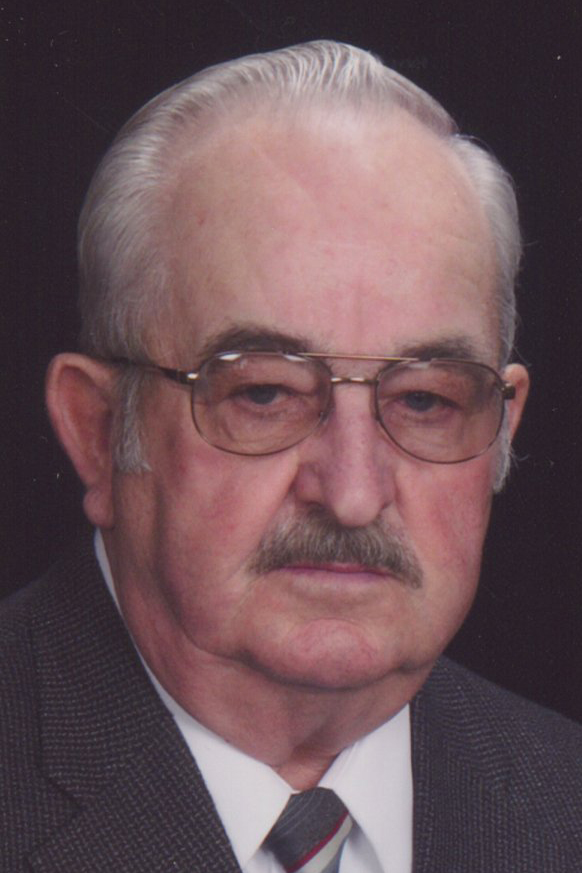 89
Dell Rapids, SD
December 18, 2021
Leland Triebwasser, 89, of Dell Rapids, passed away on Saturday, December 18, 2021 at the Avera Dells Area Hospital. His funeral service will begin at 11:00 a.m. on Monday, December 27, 2021 at The Reformed Church, Dell Rapids. Visitation with the family present will be from 3:00 p.m. – 6:00 p.m. on Sunday, December 26, 2021 with a prayer service at 6:00 p.m. at Kahler-Brende Funeral Home. www.kahlerhfh.com
Leland Triebwasser was born on May 22, 1932 on the family farm near Emery, SD, the son of Edward and Lydia (Koth) Triebwasser. He grew up near Emery and attended country school and helped on the family farm. He served in the US Army from 1953 to 1955 during the Korean War. After discharge he returned to the family farm. He married Wilma Gerlach on December 18, 1957 at St. John's Lutheran Church at Hillside. The couple made their home on a farm near Fulton from 1957-1972. In 1972, the couple moved to a farm north of Dell Rapids. On January 5, 2000, they moved to Dell Rapids. Leland continued to farm.
He was a member of The Reformed Church and was on the church consistory.
Leland enjoyed farming and family gatherings, but most of all he enjoyed spending time with the love of his life Wilma. Their journey began December 18, 1957 and ended exactly 64 years later on December 18, 2021.
Leland is survived by his wife of 64 years, Wilma of Dell Rapids; his children, Twila (Bruce) Kruger of Sioux Falls, Tamara (George) Birmingham of Sioux Falls, Terry of Dell Rapids, Teresa (Daniel) Ernesti of Dell Rapids, Trudy (Kevin) Alberts of Dell Rapids and Thelma (Gary) Haak of Dell Rapids; his 17 grandchildren and 12 great-grandchildren; three sisters, Lovella (Milton) Schrader, Mabel Triebwasser and Geraldine Rickmeyer; one sister-in-law, Irene Gerlach and one brother-in-law, Vernon (Charlene) Gerlach and numerous nieces and nephews.
He is preceded in death by his parents; his four sisters, Leona Frey, Bernitha Triebwasser, Lucille Klock and Irene Triebwasser; two brothers, Kenneth Triebwasser and Eldon (in infancy); 5 brothers-in-law, Harm Frey, Fred Klock, Earl Rickmeyer, Alfred Hohn and Norman Beiswanger; three sisters-in-law, Kathy Triebwasser, Esther Hohn and Anita Beiswanger.