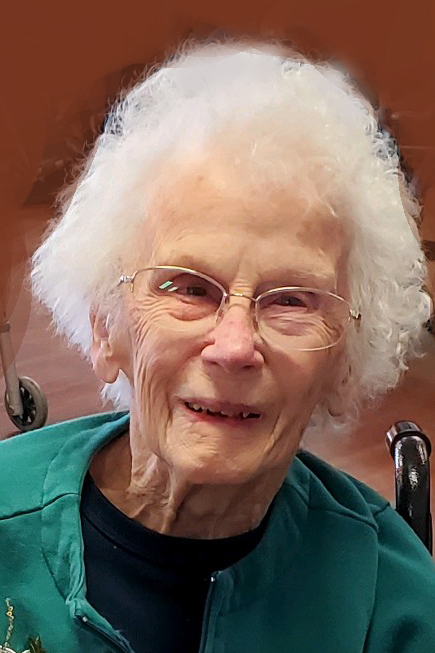 89
Dell Rapids, SD
October 1, 2021
LaDonna Christensen, 89, of Dell Rapids, passed away on Friday, October 1, 2021 at the Dells Nursing and Rehab Center. Her funeral service will begin at 11:00 a.m. on Wednesday, October 6, 2021 in Quarry Rock Church, Dell Rapids. Visitation will begin on Tuesday, October 5, 2021 at 2:00 p.m. with the family present from 5:00 – 7:00 p.m. at Kahler-Brende Funeral Home. www.kahlerfh.com
LaDonna Lou Andersen was born on March 17, 1932 at Madison, SD, the daughter of John and Sena (Nielsen) Anderson. She grew up on a farm near Colman. She attended school in Colman and graduated from Colman High School in 1950. She married Lauren Christensen on August 30, 1951 at the Trent Baptist Church. After their marriage the couple made their home on a farm near Dell Rapids and began farming together. They grew hybrid seed corn for 28 years. They fazed out of farming and moved into Dell Rapids in 1994.
She was active in the Trent Baptist Church and the ladies circle until retiring and moving to Dell Rapids. She was then an active member of Quarry Rock Church. LaDonna and Lauren entertained numerous groups from Lifescapes, School for the Deaf and Dakota Abilities on their acreage on the river near Trent.
She was preceded in death by her parents and one infant grandson, Jason John.
LaDonna is survived by her husband of 70 years, Lauren; her sons, Rob and Paul and her granddaughters, Cara and Dana; great-grandchildren, Brayden and Avery.
Memorials may be directed to the Jason John Scholarship at the University of Sioux Falls.