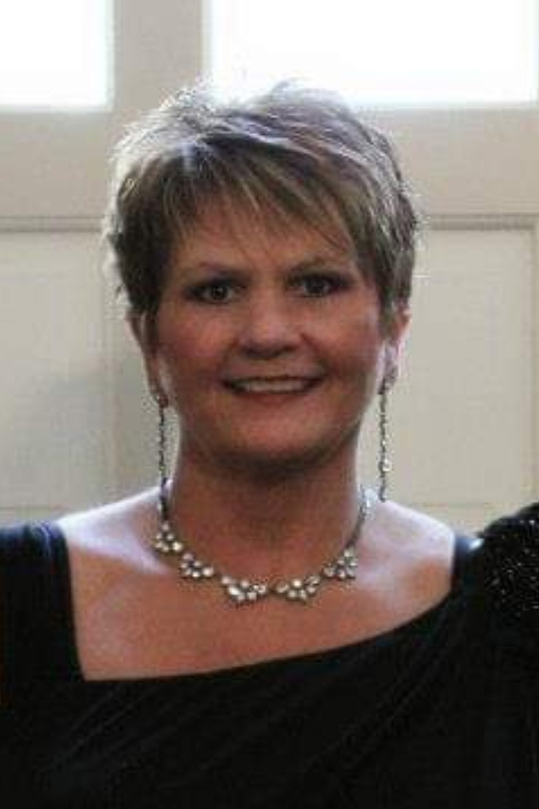 59
Sioux Falls, SD
August 1, 2021
Julia (Geraets) Blue, 59, of Sioux Falls, passed away on Sunday, August 1, 2021 at the Dougherty Hospice House. Her Memorial Mass will begin at 1:00 p.m. on Friday, August 27, 2021 in St. Mary Catholic Church, Dell Rapids. Visitation will be one hour prior to the start of the service. Inurnment will be in the St. Mary Cemetery. www.kahlerfh.com
Julia Grace Geraets was born on March 25, 1962 in Dell Rapids, SD, the daughter of Clarence and Helen (Bohnenkamp) Geraets. She grew up on the family farm west of Dell Rapids and attended school at St. Mary. She graduated from St. Mary High School in 1980. After high school Julia worked various jobs. She married Richard Blue Sr. in 1994. The couple made their home in Vermillion where they owned and operated Little Italy's Pizzeria. After the restaurant, the couple moved to Sioux Falls where Julia remained until the time of her death.
She enjoyed her family, flowers and tending to her garden. Julia was a loving daughter, wife, mother, sister but her largest passion was her grandchildren. She was always very supportive of the community of Vermillion and was known for her generosity and big heart.
Julia is preceded in death by her parents, three brothers, John, Joe and Jay and her brothers-in-law, Darrell Ordal, Roger Mines and Greg Spangler.
She is survived by her husband, Richard "Rick" Blue Sr. of Sioux Falls; her step-children, Rick Jr (Brenda) Blue of Freeman, Robyn (Doug) Cummings of MN, Christina (Dave) Gillies of Yankton, Michael (Brooke) Blue of Sioux Falls and Casey (April) Blue of Vermillion; her 21 grandchildren and 11 great-grandchildren; her siblings, Jerome (LaVonne) Geraets of Dell Rapids, Jean Mines of AZ, Judy (Shawn) Parcell of NE, Janet Ordal of Carson City, NV, Jennifer (Don) Huwe of Dell Rapids, Joyce (Chuck) Selland of Chamberlain, Jeff (Tammy) Geraets of Brandon, Joan Spangler of AZ, June (Randy) Huewe of IA and Jackie (Jeff) Rauh of Carson, City, NV; her sisters-in-law, Yvette Geraets of Sioux Falls, Julie (Steve) Stofferahn of Dell Rapids, Anita Buckmaster of Sioux Falls and Marvalee (Don) Ulrich of Iroquois; and her many neices nephews and many friends.