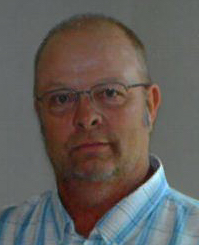 69
Dell Rapids, SD
March 18, 2021
Joseph L. Moore, 69, of Dell Rapids, SD, formerly of Alcester, SD, passed away Thursday, March 18, 2021 at Encompass Health Inpatient Rehab in Sioux Falls, SD. Joe was born on December 24th, 1951 to Wilferd Moore and Darlene (Ruud) Dahlman in Custer, SD. It is unknown which twin was older, Joe or Jack. Joe was raised by June Marquart from the age of 4 to 16 years old. Then was raised by his grandfather Gilman Ruud. Joe was also raised with his cousin, Dennis Ruud, whom he considered to be his older brother. Joe attended Franklin School, then Chester Area High School, but then completed his GED in 1994.
In 1972, Joe met Sylvia and was married on April 14, 1973 at Roseni Lutheran Church in Beresford, South Dakota. They have been married for 47 years. Joe and Sylvia had two children Angela and Kelly. Joe also helped raise David Hodgson, and considered him as his son. Joe worked for Load King in Elk Point, SD as a Welder/Fabricator, meat packing plant in Hawarden, IA, and Menards in Sioux Falls, SD. He then worked with the DOT for 27 years, but was officially retired after 30 years due to all the accrued time he had built up over the years. Joe started out with the Bridge Crew as a summer job in 1978, then he was hired as a full-time employee as a Highway Maintenance Crew member in Canton, South Dakota. Joe later on transferred to the Beresford DOT shop until he retired early due to his health issues. After he was officially retired, Joe helped several farmers out around the Alcester and Canton area working in the fields.
Joe has always enjoyed his life to the fullest, even on his sickest days. Helping the kids do repairs to their cars, going to USD football and basketball games with Mike Manning, talking to anyone and everyone. If you couldn't find Joe, he was either having coffee or driving around town. Joe would also be the first one to change his schedule to help anyone out. Most of all, Joe, enjoyed his granddaughter Haley. Whenever she was not in school or working, they would be hanging out with each other. Joe taught her how to drive and would be gone for several hours every day during the summer time driving the back roads of South Dakota.
Joe is survived by his wife Sylvia, Dell Rapids, SD; his daughter Angela (Robert) West of Sioux Falls, SD; his son Kelly (Cheryl) Moore of Dell Rapids, SD; son, David (Lisa) Hodgson, Alcester, SD; brother Jack Moore, Dell Rapids, SD; granddaughters, Haley Moore, Jasmine West and Emma Hodgson; great-grandson Levi Hodgson; and sister-in-law, Janet (Lynn) Buseman, Alcester, SD.
He was preceded in death by his parents, Darlene (Ruud) Dahlman and Wilferd Moore; cousin Dennis Ruud; grandparents; and several aunts, uncles and cousins.
Funeral services will be held at 2:00 PM on Monday, March 22, 2021 at Wass Funeral Home in Alcester, SD. Visitation will be held from 5:00-7:00 PM, Sunday, March 21 at Wass Funeral Home in Alcester, SD with a prayer service beginning at 7:00PM. wassfuneralhome.com