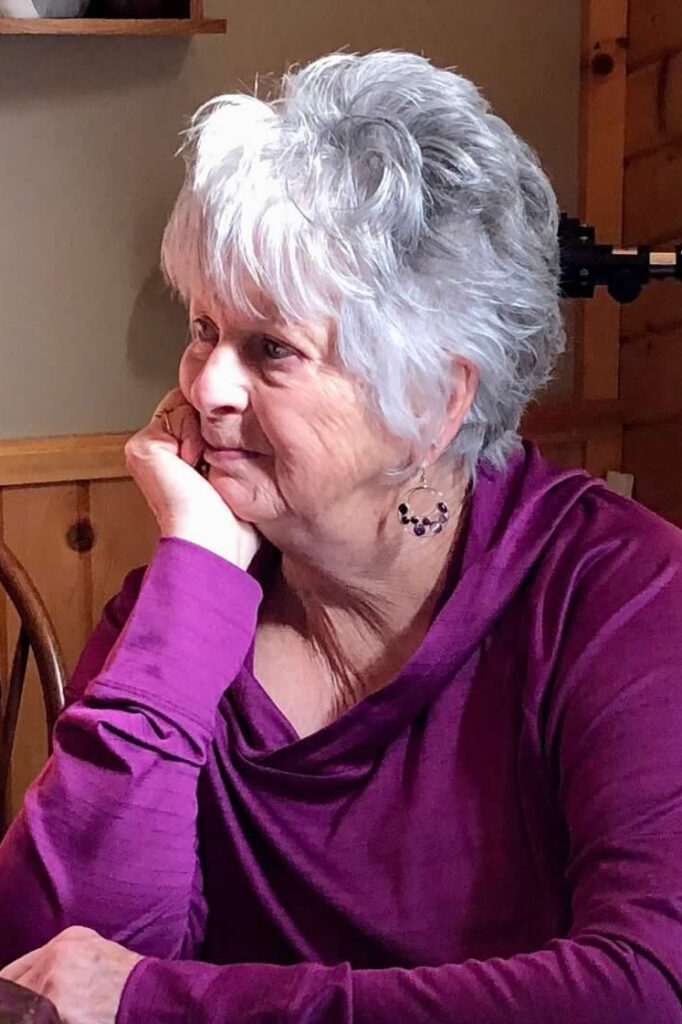 77
Dell Rapids, SD
February 12, 2022
Jean M. Pederson, 77, of Dell Rapids, passed away on February 12, 2022. Her Mass of Christian Burial will begin at 10:30 a.m. on Thursday, February 17, 2022 in St. Mary Catholic Church. Visitation with the family present will be from 5:00 – 7:00 p.m. on Wednesday, February 16, 2022 in St. Mary Catholic Church. The Christian Wake Service will begin at 7:00 p.m.www.kahlerfh.com
Jean Marie Bunkers was born on August 31, 1944 to Andrew and Agnes (Dresch) Bunkers. She grew up on the family farm in Dell Rapids. She attended St. Mary Academy through the 12th grade, graduating in 1962. After graduation, she attended Presentation College in Aberdeen where she obtained her associate degree in education. She married Ray Pederson on August 14, 1965 at St. Mary Catholic Church in Dell Rapids.  She taught one year at St. Mary before the couple made their home in Arlington where Jean taught school while Ray attended his final year of Pharmacy at SDSU. After Ray finished school, they moved to Scottsdale, AZ. They returned to Dell Rapids and purchased Voy's Drug in 1968. Jean joined Ray at the drug store while raising their five children. They worked together at Ray's Family Drug Store until they sold the store and Jean retired in 2001.
Words simply cannot encompass the grandness of Jean's life. She embraced literally every aspect of life and poured her endless energy in to all that she did. Her family and friends were her treasures. Her laughter was contagious and her spirit was unmatched.  
Jean is preceded in death by her parents, two brothers, Earl and Jerry; sisters-in-law, Ellen Bunkers, Ann Pederson, Glenda Erickson-Bunkers, and Esther Pederson; her brothers-in-law, Jack Donovan, Glen Fields, and Pat Pederson and her niece, Julie Fields Bortnem.
She is survived by her husband of 56 1/2 years, Ray of Dell Rapids; her children, Amy Pederson (Dell Rapids), Wendy (Jon) Brown (Baltic), Andy (Tanja) Pederson (Sioux Falls), Tricia (Noel) Heinricy (Dell Rapids), Sheri Dearduff (Dell Rapids); her grandchildren, Deitrich (Mary) Thompson, Abby (Brian) Skrovig, Andra (fiance Sean) Thompson, Riley Brown, Wes Heinricy, Meg (fiance Nic) Dearduff, Spencer (Jennifer) Thompson, Adyn Heinricy, Will Dearduff, Trey Pederson, Tessa Pederson, and Jake Dearduff; her siblings, Jen Donovan, Bob (Sis) Bunkers, Ken Bunkers, Mary Sue Bunkers, Diane (Bob) Reiff, George (Gwen) Bunkers; in-laws, Mary Anne Bunkers and Donna Bunkers; and many cousins, nieces, nephews, and in-laws.