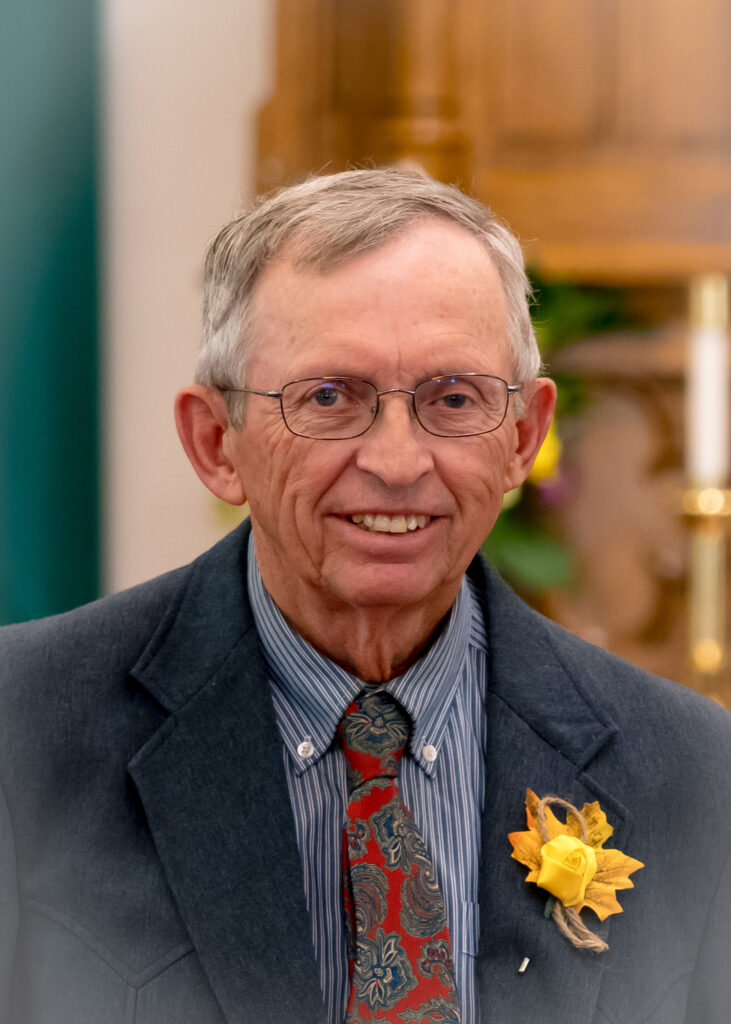 69
Dell Rapids, SD
July 2, 2021
Jay Arthur Nebben, age 69, of Dell Rapids, passed away unexpectedly at his home of natural causes on Friday, July 2, 2021. Funeral services will begin at 10:30 AM Friday, July 9, 2021, at the Lutheran Church of Dell Rapids. Interment will follow in the Dell Rapids Cemetery. Visitation will begin at 2:00 PM Thursday, at the Minnehaha Funeral Home, Dell Rapids, with the family present from 5-7:00 PM. The service will be live streamed on Jay's obituary page at www.minnehahafuneralhome.com.
Jay Arthur Nebben was born October 11th, 1951 to Arthur and Delores (Maseman) Nebben, in Dell Rapids, SD. Jay was baptized in the Lutheran Church of Dell Rapids. He attended school in Dell Rapids, graduating in 1969. Jay enlisted in the United States Navy in 1969 and served until 1973. He was an electrical aviation mechanic onboard the USS Constellation stationed in the Phillipines. He was discharged on October 11th, 1973. He farmed with his dad on the family farm. He graduated from Dakota State College with a respiratory therapist degree and started working at the Dell Rapids Hospital in 1983, where he was employed for thirty-eight years.
Jay met his wife Sally Leuning on a blind date and they were married June 9, 1990 at Hendricks, Minnesota. They made their home in Dell Rapids and were married for twenty-three years. They were blessed with two children Peter and Jenny. Sally passed away on October 11, 2013. Jay was a member of the Lutheran Church of Dell Rapids. He was an "EMT" for the Dell Rapids Ambulance and taught many classes, training others. He taught "safety town" for kids and brought his dalmatian "Detour" with him for all to enjoy. Jay was a member of the Dell Rapids Legion Post 65 and the Dell Rapids Firing Squad. He was a legion commander and he and his father Art were instrumental in starting the Veterans Memorial Park. Jay was very proud to have served his country and continue the military heritage of his father. Jay was a sports enthusiast, he bowled in a league in Dell Rapids and played American Legion baseball for Dell Rapids as the pitcher, and they won the state championship in 1969. He could often be found telling stories at almost all of the many football, basketball, track and baseball games that he attended. He also loved to attend his son Peter's football games and weightlifting competitions and his daughter Jenny's volleyball games. He was on the Dell Rapids Township board, a member of the historical society and promoter of the Dells Rapids Museum. He loved antiques, history, and photography. Jay could tell you the history and facts on just about anything around Dell Rapids and the area. Jay enjoyed hunting and reading, especially books about World War II, farm sales, and old farm equipment. He raised livestock and continued to farm on the family farm until his death. Jay made many friends in the community and through his work, and always made sure to attend weddings, funerals, birthdays, and social events, when at all possible. He always had a helping hand for anyone who needed it, and paid visits to friends and family in nursing homes and hospitals. He delivered coffee and treats to the nurses at the hospital every morning and had coffee at the Dell Rapids Elevator where he and his friends caught up on the daily news around town. He cherished his two grandchildren and would take them to see the new calves in the spring. Jays warm smile and stories will surely be missed in the Dell Rapids community.
He is survived by his children: Peter (Sydney) Nebben and Jennifer (Jesse Lobdell) Nebben, grandchildren: Jason and Jayda Lobdell; sisters: Jan Dybvig and Melanie Burggraaff of Dell Rapids; brother-in-law, Garry Leuning of Hendricks, MN; sister-in-law, Janelle (Bill) Bittner of Crooks; aunts, Hilda Johnson of Dell Rapids, and Rosie Croon of Colman; and uncle, Palmer Nebben of Sioux Falls; and several nieces and nephews and many cousins. Jay was preceded in death by his wife Sally Nebben, father Art Nebben, mother Dee Nebben, infant brother Lynn Nebben, grandparents Joe and Pearl Maseman and John and Anna Nebben; father-in-law Howard "Hoot Leuning, mother-in-law Phyllis Leuning, and a brother-in-law Dean Leuning.