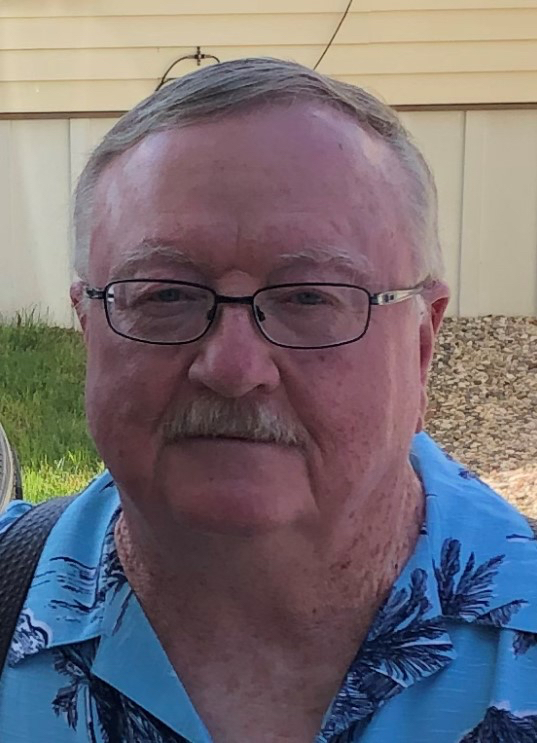 68
Sioux Falls, SD
July 13, 2020
James Lee Tommeraasen, 68, of Sioux Falls, formerly of Baltic and Renner, died Monday, July 13, 2020 at his home surrounded by his family.
Visitation will be held from 5-7:00 PM Sunday, July 19, 2020 at the Minnehaha Funeral Home, Baltic. The family requests that masks be worn, and social distancing will be practiced. A private funeral service will be held Monday, July 20, 2020 at Baltic Lutheran Church, Baltic. Service will be livestreamed beginning at 10:30 AM at the Minnehaha Funeral Home & Cremation Services Facebook Page.
James Lee Tommeraasen the fourth child of Allan and Rose (Baker) Tommeraasen was born March 10, 1952 in Sioux Falls. He was baptized at First Lutheran Church on April 27, 1952. He attended Evergreen School District 18 thru 6th grade. He then moved with his family to an acreage south of Baltic in 1964.He was confirmed at Baltic Lutheran Church. He then graduated from Baltic High School in 1970
After his graduation he started working at John Morrell and Company in the Beef Kill Department. He worked there, getting many promotions and retired as an Industrial Engineer in 2009 after 39 years. Jim met Kathryn Ann Umbreit and they were married at Baltic Lutheran Church on September 9, 1972. Jim adopted her son Robert. To this union sons Jared and Kurt were born. Kathryn died unexpectedly July 17, 1987. He then moved to Brandon where he lived until his marriage to Laura Ann McKenney on January 27, 1990. They then moved to an acreage near Renner.
He fished his whole life; from Rush Lake, Minnesota to different places on the Missouri River until he and Laura bought a place at South Whitrock Resort on Lake Oahe. This was his favorite place to fish with family and friends up to the time of his death. Jim and Laura enjoyed traveling to numerous states and big cities and finished his trip to all 50 states to complete his bucket list during his retirement. Starting in 1994 he worked on the Tommeraasen Family History with his sister, Alana, which was completed in 2013.
Jim was loved by many and will be missed by all who knew him.
Grateful for having shared his life are his wife, Laura, Sioux Falls; sons, Robert (Mary), Brandon, Jared and Kurt, both of Sioux Falls; grandchildren, Katriena Tommeraasen, Kaylie Bendt, Jonathon Bendt, Dillon Tommeraasen, Devlin Tommeraasen and Sabrina Tommeraasen, great grandchildren, Gavonni Motley, Lillimaie Nguyen, and Khoi Nguyen; siblings, Alana Tommeraasen, Baltic, Terry (Joan) Tommeraasen, Dell Rapids, Dale (Jerilyn) Tommeraasen, Brandon, Anita (Scott) Getz, Dell Rapids, Kenny (Wanda) Tommeraasen, Sioux Falls, and Kevin (Tami) Tommeraasen, Lake Norden.
He was preceded in death by his wife Kathryn, parents, Allan and Rose Tommeraasen, brother Larry, nieces, Amy Tommeraasen, Baby Girl Tommeraasen, Jayda and Jana Tommeraasen, nephew, Douglas Tommeraasen.
www.minnehahafuneralhome.com