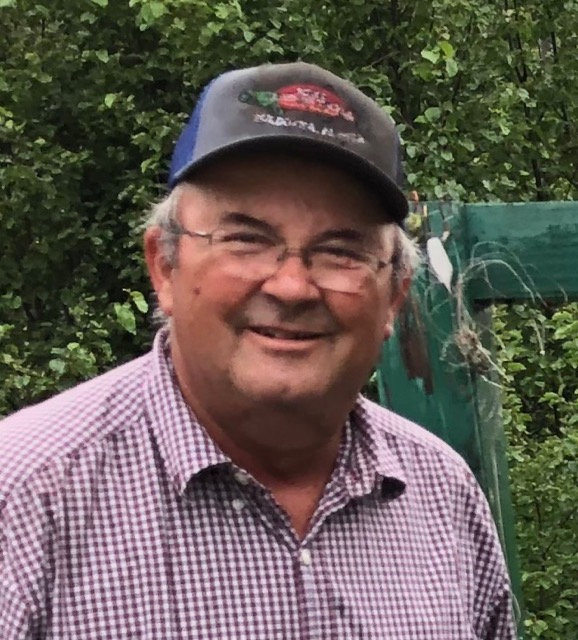 66
Flandreau, SD
October 31, 2020
James M. Redder, 66, of Flandreau, SD, passed away on Saturday, October 31, 2020, at Avera McKennan Hospital in Sioux Falls. Jim was born September 2, 1954, in Sioux Falls, SD. His family moved from Beaver Creek, MN, to a farm north of Dell Rapids, SD, in 1962. Jim graduated from St. Mary's Catholic School in Dell Rapids in 1972. In 1973, Jim moved to Flandreau and purchased an acreage and ground that became their family farm. Jim married his high school sweetheart, Deb Berg, on July 20, 1974. They shared a deep, devoted love for one another, and they were blessed with five children. Jim was a farmer through and through. He loved his land and cattle. He was a hard-working man in all that he did, working from sun up to sun down. Farming wasn't always easy over the years, but Jim had an appreciation for the simple way of life and carried such a positive attitude and sense of humor. Jim loved his grandchildren. He enjoyed traveling to watch their school events and playing cards and board games with them. He thoroughly enjoyed his yearly trips to visit his son's family in Alaska, where salmon fishing was his daily activity. Jim's faith in the Lord carried him through his trials in life. His oldest daughter battled and beat cancer in 1982, and his eldest son/right hand man was lost in a farm accident in 2004. In 2015, Jim was diagnosed with Multiple Myeloma blood cancer. When he was given the cancer diagnosis, he told the doctor "Bring it on," and his first words to his wife were, "His will be done, not mine." Through his numerous cancer treatments and his 2017 stem cell transplant, Jim had such a positive attitude, courage, and strength to fight the cancer. Jim was a man of Faith. He served as a Eucharistic minister at Ss. Simon and Jude Catholic Church and was active in the Knights of Columbus, also serving as a Grand Knight. He taught high school CCD for over 25 years. Preparing students for Confirmation was important to him. Jim lived his Catholic Faith, and he passed his love for the Lord onto his children and grandchildren. In recent years, Jim took on the hobby of making rosaries. Patiently connecting each piece, he made thousands of rosaries that were provided to youth for their Confirmations in parishes across South Dakota. In his local parish, he gave rosaries for every Baptism, First Communion, Confirmation, and graduation. He felt blessed to present a rosary made with his own hands to his grandchildren as they received sacraments of the Catholic faith. Jim was a shining example of faith, courage, and hard work to everyone who knew him.
Blessed to have shared in his life are his wife, Deb, and their four children: Kathy (Brant) Mathiason of Brookings SD, grandchildren Abby and Ryan; Jessica (Travis) Thielsen of Flandreau SD, grandchildren Floyd, Sierra, Erica, and Marlayna; Tim (Mandy) Redder of Soldotna AK, grandchildren Damien and Madisen; and Stacy (John) Holzbauer of Wagner SD, grandchildren Hannah, Luke, Rachel, and Jacob; and one great grandchild, Graesyn. He is also survived by his siblings, Joseph Redder of Dell Rapids, SD; Steven (Patti) Redder of Lubbock, TX; Jeff (Teresa) Redder of Eastampton, NJ; Rosemary (Tom) Gangel of Gilbert, AZ; Joan (Jim) Lacey, Dell Rapids, SD; Maria (Mike) Nichols of Kathleen, GA; Thomas (Joanne) Redder of Trent, SD; David (Loretta) Redder of Watertown, SD; Christina (Joseph) Wilke of Dell Rapids, SD; brother-in- law Ron Krupicka, Niobrara, NE; and many nieces and nephews. Jim was preceded in death by his oldest son Robert James Redder; his parents, Herman and Marion Redder; his brother, John Redder; and his sister Liz Krupicka.
Private family Mass of Christian Burial will be held at Ss. Simon and Jude Catholic Church with burial in the church cemetery. Livestream is available to the public beginning at 10:30 am Thursday, November 5, 2020 on the Skroch Funeral Chapel website (www.skrochfc.com). Visitation, without family present, will be Wednesday, November 4, 2020 from 5:00 – 7:00 pm at Skroch Funeral Chapel, Flandreau. Masks are recommended.
Donations can be made in Jim's memory to the Flandreau Team of Angels, 627 E. Pipestone Ave., Flandreau, SD 57028.