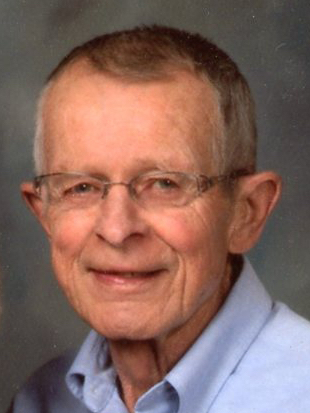 76
Dell Rapids, SD
Wednesday, March 4
James "Jim" Carrol Berg, age 76, of Dell Rapids, South Dakota, passed away, Wednesday, March 4, 2020, at his home surrounded by close family.
Jim was born January 25, 1944, in Marshall, Minnesota to Harry and Minnie Berg. He graduated from Dell Rapids High School in 1962. He joined the Navy in 1962 during Vietnam and was honorably discharged in 1966. He was active in all branches of the reserves for many years after and later active with the American Legion. He later worked at and retired from the VA hospital in Sioux Falls.
Jim is survived by his loving wife Mardelle (Hogan) of 51 years, brother Rolland (Gail) Berg, along with his three children Bryon and Beth Berg of Brandon, South Dakota, Suzie and Rhett Long of Ogden, Utah, and Darren and Nikki Berg of Pierre, South Dakota; nine grandchildren, Miranda Berg, Isaac Berg, Mason Berg, Riley Berg, Rachel Long, Myles Berg, Zach Long, Amelia Berg, and Graydon Berg; two great-grandchildren Kayleigh Key and Kaitlyn Key and many loving cousins, nieces, nephews, and relatives.
Jim enjoyed hacking at golf, watching the Vikings, spending time with his family, darts, camping, playing games, and watching his grandchildren with their numerous activities. Jim was a kind-hearted man, loving husband, father, grandfather, great-grandfather, friend to everyone and especially loved giving grief to anyone he could.
Visitation will be from 5:00 to 7:00 pm at Kahler-Brende Funeral Home in Dell Rapids on Monday, March 9. Funeral services will be at St. Mary's Catholic Church in Dell Rapids on Tuesday, March 10 at 10:00 am with a gathering luncheon to follow.