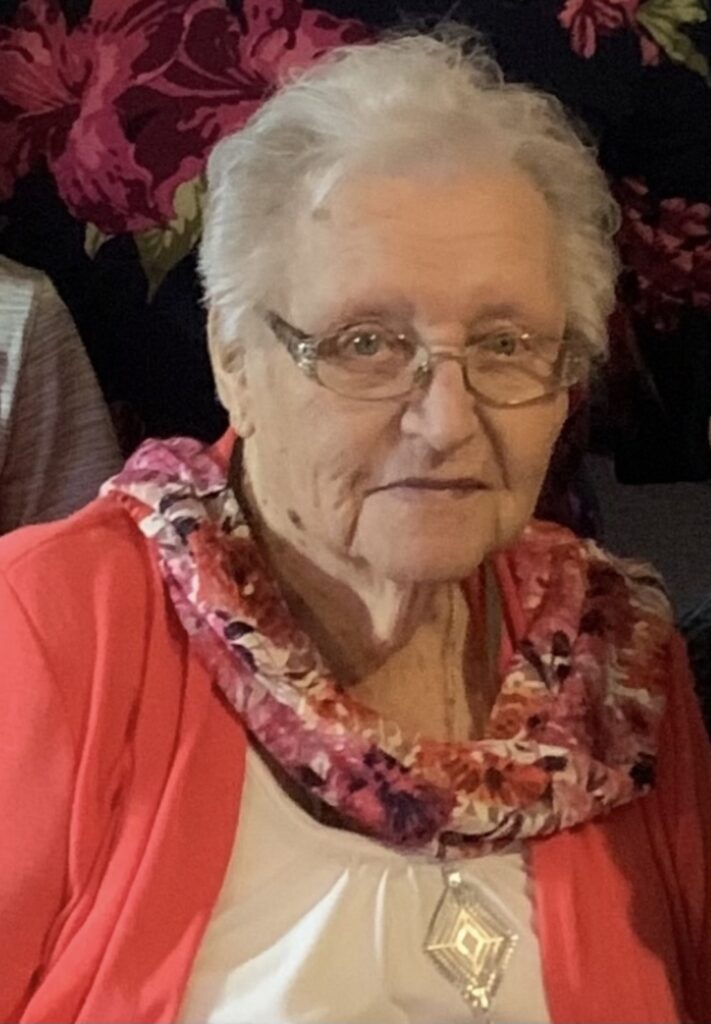 96
Baltic, SD
February 16, 2022
Helen Lorraine Brobjorg, age 96, of Baltic, passed away on Wednesday, February 16, 2022, at Avera-McKennan Hospital in Sioux Falls. Funeral services will begin at 10:30 AM Monday, February 28, 2022, at East Nidaros Lutheran Church, rural Baltic. Visitation will be from 2-4:00 PM Sunday, February 27, 2022, at the church. The funeral will be livestreamed on Helen's obituary page at www.minnehahafuneralhome.com.
Helen was born on July 2, 1925, in Dell Rapids, South Dakota to Peter A. and Christine L. (Brende) Wickstrom. She grew up in Sverdrup Township near Baltic and was baptized and confirmed at East Nidaros Lutheran Church. Helen married Ernest Orlando Brobjorg on May 29, 1948, at First Lutheran Church in Sioux Falls. They lived near Baltic after their marriage and moved into town in 1952. Helen held many jobs over her life. She worked at the Oien Café in Baltic and later served lunches at the Baltic American Legion. She was a housekeeper at the Odd Fellows Home in Dell Rapids for many years and later in life she cleaned homes and businesses with her sister-in-law Hazel Hegge. Ernest died on July 25, 1980.
Helen was a member of the Baltic American Legion Auxiliary, and East Nidaros Lutheran Church. At church she was active in WELCA and was a Sunday school teacher. She greatly enjoyed bowling, bingo, and going to casinos. But, most of all, Helen enjoyed spending time with her family and friends. She had a wealth of knowledge about her family history and the Baltic Area and was always willing to share it with others.
Survivors include her children: Norris (Debbie) Brobjorg, Dell Rapids, Nils (Darla) Brobjorg, Blair, OK, Lyle (Ronnie) Brobjorg, Dell Rapids, and Kristie (Dave) Lohrman, Baltic; her grandchildren: Doug (Justine) Ehrmantraut, Kandi (Dallas) Shape, Dayna (Aaron) Peterson, Stephanie Baker, Sandi (Nick) Traupel, Danielle (Cody) Bunkers, RJ (Elizabeth) Shape, Erica Brobjorg, Tandi (Terry) Heumiller, Morgan (Cody) Brobjorg, John Dylan (Erinn) Shape, Hunter Brobjorg and Ethan Brobjorg; 20 great grandchildren; and many nieces, nephews, and other relatives and friends.
She was preceded in death by, her husband, Ernest; infant son, David; great – grandson, Kamden; siblings, Philip Wickstrom, Olga Evenson, Lloyd Wickstrom, and Florence Goertz; godsons Bob and Byron Nesheim and all of Ernest's siblings and their spouses.
Special thanks to Helen's "angel" Vicki Kennedy.