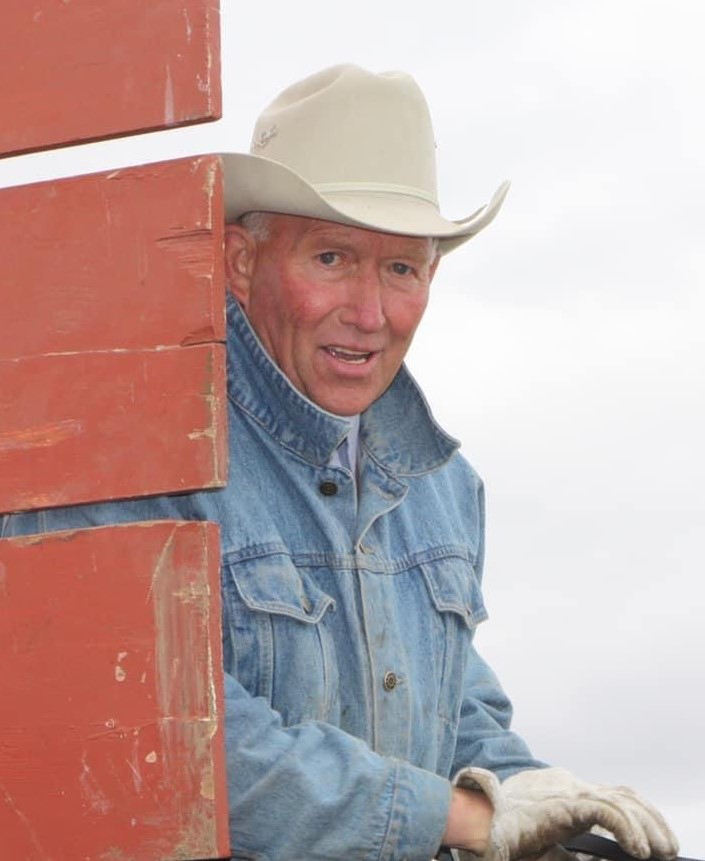 80
Garretson, SD
November 28, 2020
Grant Joel Kringen, 80, of rural Garretson passed away Saturday, November 28, 2020 at Bethany Meadows in Brandon.
Private family funeral services will be held 1:00 PM Thursday, December 3, 2020 at Zion Lutheran Church, Garretson. Service will be livestreamed on the Minnehaha Funeral Home & Cremation Services Facebook Page. Visitation will be from 4-7:00 PM Wednesday with no family present at the Minnehaha Funeral Home, Garretson. Burial will be in the Norway Cemetery, rural Garretson. Masks are required at visitation and funeral service.
Grant was born to Gilbert and Myrtle (Bokker) Kringen on the family farm in Logan Township near Garretson on April 10, 1940. He attended Norway Church for Sunday School and Confirmation.
Grant attended country school (perhaps riding his horse to get there) and graduated from Dell Rapids High School in 1958. He was active in school playing football, singing in the chorus, FFA President, Student Body President, Homecoming attendant. Upon graduating he attended SDSU for two years. He organized the first rodeo at SDSU. He rode bulls and clowned with his brother Ben. After his education he returned home to help his dad and got a job with the SD Highway Department.
Horses were a part of daily living at the Kringen's, going to horse shows was their weekend entertainment. Grant belonged to the Logan Patrol 4-H Club, showing sheep, pigs, horses, and cattle along with judging the Empire Fair. The family was yearly attenders of the SD State Fair. When Grant was in the middle teens, he won top horse, top fitting, top showman with a horse called Sunflower Prince.
Grant married Sharon Plahn at Norway Church on August 4, 1942. They lived in Sioux Falls until he got a job as a hired man for Leo Evenson in 1963. Farming was in his blood, he rented a farm near Dell Rapids and later moved to farm in Edison Township owned by Mable Belau. In 1972 they bought the farm and made many improvements, expanding the milking into a 5-stall unit parlor in 1980. They milked for 45 years.
To this union three sons, were born, Gregg, Todd, and Randy. With the help of his sons, and local schoolboys, he farmed 600 acres and milked 70 to 80 cows.
Grants faith was very important to him. He was Vice President, President, Deacon, mentor teacher at First Lutheran Church in Sherman. He served on the Norway Cemetery Board, Minnehaha Funeral Home Board, Baltic Elevator Board, ASC Board and FFA Advisory Board.
Grant was a man on the go with his Belgian Team, Tom and Jake and his Percheron team Rex and Rowdy with his wagon, gave rides for birthdays, class reunions, family reunions, town parades, weddings, funerals, Christmas days in Garretson, Dell Rapids, Brandon. In the summers he enjoyed giving rides to Lifescape (Achieve) and deaf children.
Due to his help with FFA, he received honorary membership from Garretson, Madison and Harrisburg. One honor he never forgot was being Grand Marshall along with Sharon at Garretson's 125th.
Survivors include his wife of 58 years, Sharon (Plahn), sons, Gregg (Angie) Kringen, Todd Kringen, and Randy (Kristina) Kringen; grandchildren, Gary Kringen, Casey (Kelsey) Kringen, Alaina (Andy) Scholtz, Maggie Kringen, Aubrey Sikkink, and Brody Kennedy; great grandchildren, Chase, Grant, Kyle, Kaylee Kringen; his brothers and sisters, Eleanor (Martin) Morse, Ben (Elaine) Kringen, Marie (LeRoy) Koopman, Ada (Larry) Jorgenson, Rose Ann (Roger) Lance, Harry (Linda) Kringen and Lynne (David) Antoine, a brother in law, Emmitt Bufkin II and numerous nieces and nephews.
He was preceded in death by his parents Gilbert and Myrtle and a sister Karen Bufkin and an infant niece, Brenda Kringen.
In lieu of flowers, memorials maybe directed to local organizations, Lifescape, State 4-H Foundation, Alzheimer's Association or Dakota Harness.
www.minnehahafuneralhome.com