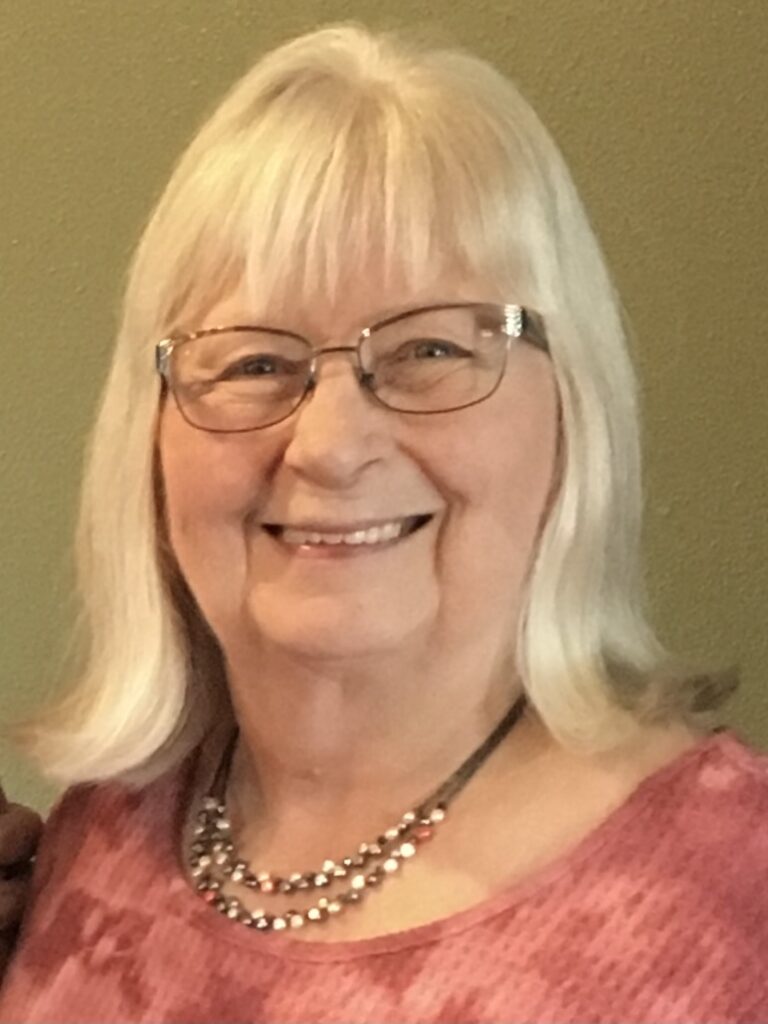 74
Dell Rapids, SD
February 11, 2022
Glenda Luanne Erickson-Bunkers, 74, of Dell Rapids, SD passed away peacefully Friday, February 11, 2022 at the Sanford Hospice Centennial Cottage in Sioux Falls, SD with her husband Kenny and children Suzie and Sam by her side listening to some of her favorite songs.
Glenda was born in Flandreau, SD on July 14, 1947 to William C. and Iva (Sorensen) Erickson. She grew up on a farm southeast of Flandreau and graduated from Egan High School as co-valedictorian in 1965. Glenda went on to get an associate degree at South Dakota State University and interned at the Department of Health, Education, and Welfare in Washington, DC the summer of 1966. She then moved to Minneapolis and began her professional career at Honeywell where she worked for 26 years. She met and married her first husband in 1970 and they were blessed with their daughter, Suzie in 1974 and son, Sam in 1977 who they raised in the suburbs of the Twin Cities.
In 1993 Glenda decided to move back to her hometown of Flandreau to enjoy the benefits she missed of living in a small town. She worked as a deputy auditor at the Moody County Courthouse in Flandreau, spent more time with local family, connected with old friends, made new friends, attended many Flandreau Fliers sporting events, and joined a weekly card club where she met and fell for Kenny. After dating a year and a half, Glenda and Kenny married in 2011. This broadened her family to include his five children and eventually twelve grandchildren who she cherished.
Glenda was diagnosed with gallbladder cancer in 2019. She fought cancer with chemo and the support of her family and friends for two and a half years. She kept her upbeat attitude throughout and always found ways to have fun even if she wasn't feeling the best.
Glenda's motto in life was to have some fun every day. She loved spending time with family and friends, loved to play cards (always ready for a game of Pepper), loved to travel (the Black Hills and Bergen, Norway were two of her favorite destinations), loved sharing her baking (especially rhubarb treats from May through July), loved singing along to music in the car (50s, 60s and country), and loved watching sports (the Twins, Vikings, Jackrabbits, local high school teams and most importantly anytime her grandchildren played).
Glenda loved her family. Glenda loved her friends. Glenda is loved and will be so missed.
Glenda is survived by her husband, Kenny Bunkers; daughter Suzie Hoo, Chanhassen, MN; son Sam Hoo, Dell Rapids, SD; brother Gary (Alice) Erickson, Pipestone, MN; sisters Ginny (Andy) Corrinet, Downers Grove, IL, and Trudy Erickson, Sioux Falls, SD; five step-children, Shelly Bunkers, Sioux Falls, SD, Suzanne (Mike) Pica, Dell Rapids, SD, Stacy (Dan) Jewett, Crooks, SD, Patrick (Brandy) Bunkers, Sioux Falls, SD and Melissa (Jeremy) Carlson, Dell Rapids, SD; twelve grandchildren Noah, Paige, John, Ellie, Carlo, Brady, Gavin, Sydney, Logan, Stella, Veda and Harper; family including her many cousins, friends and her Babes. Glenda was preceded in death by her parents.
Private graveside services were held at Union Cemetery, Flandreau. Public memorial services will be held at a later date. Condolences may be sent to Kenny, Suzie and Sam at 600 Fairway Dr, Dell Rapids, SD 57022.
Donations may be made in her honor to the Lone Rock Historical Church or the American Cancer Society.