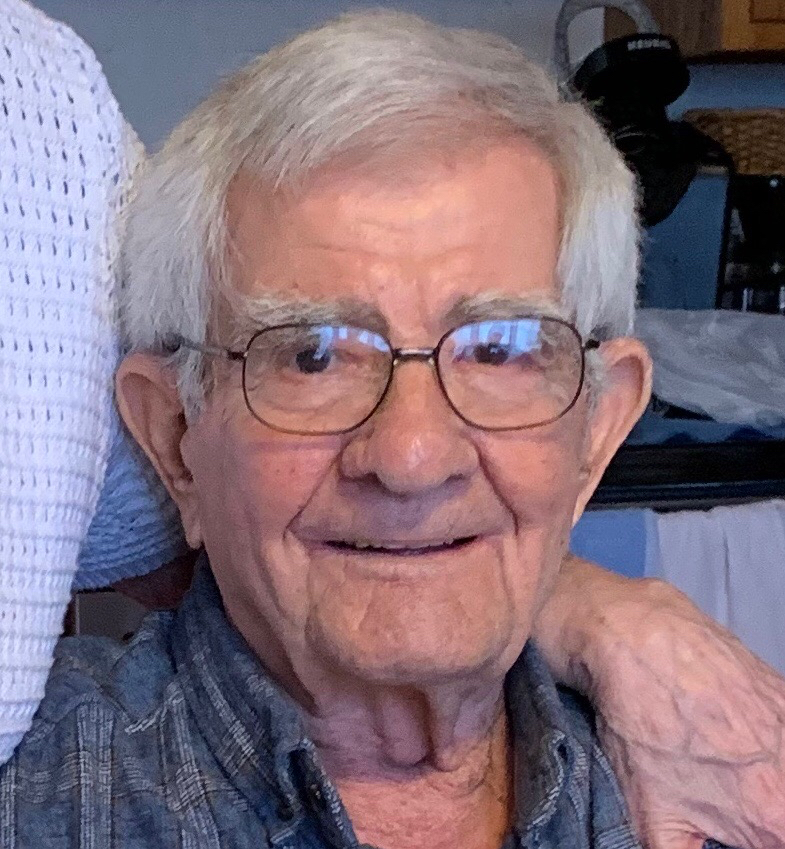 94
Sioux Falls, SD (previously Dell Rapids)
December 8, 2020
Jerry Crisp, 94, a resident of Dell Rapids for more than 85 years, passed away on Dec 8, 2020, in Sioux Falls, SoDak.
He was born in Dell Rapids, July 9, 1926 to Walter and Naomi Crisp. While growing up, he had a newspaper route which he used to pay for tires for a motor scooter his dad made for him, the first one in town.
Jerry did not graduate high school instead left Dell Rapids at 17 to enlist in the Navy in 1944. He was discharged at Alameda Naval Air Station in California in 1946 and hitch hiked back home as many others did.
Jerry and Alice Munk were married in 1950 after which they lived in Rapid City They moved many times following jobs; Montana, Kansas and Neb until he then got a job with Weelborg Brothers operating their road grader/maintainer for over 25 years all over the State of SoDak, building roads. Jerry then started his own business digging cable, water and phone lines with his Ditch witch.
Jerry enjoyed a great circle of friends and was always up to something whether it was taking everyone up the Big Sioux River to Golden Park in his Chris Craft for a steak fry or building canoes in the basement. He was a man of many talents, remodeling kitchens, dancing, ice skating, working on cars and anything with an engine.
Jerry is survived by his wife of 70 years, Alice (Munk) and four children; Rita (Ron) May (Vacaville, CA), Bonnie (Myron) Quissell (Sherman, SD), Jeff (Jackie) Crisp (Leavenworth, KS) and Jon (Alma) Crisp (Del Rio, TX); seven grandchildren; Jackie May, Chris May, Stacy (Quissell) Stahl, Erica Quissell, Janel Crisp Goodwin, Ashly (Crisp) Vicuna, Emmett Crisp and three great grandchildren; Benjamin, Miles, Evan and Emery Jane. He was preceded in death by his parents, sister Helen Thoma and brother Stewart Crisp.
Interment will be held at a later date at the Dell Rapids Cemetery.