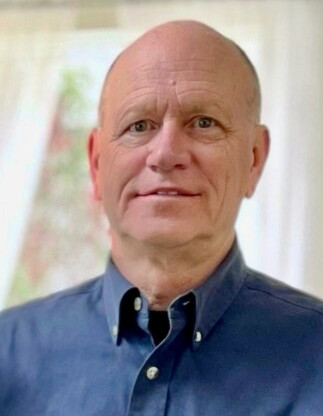 69
Hollister, MO (formerly of Dell Rapids, SD)
April 11, 2023
Loved father, grandfather, son and brother, Gale Ljunggren, 69 of Hollister, MO, formerly of Dell Rapids, SD, entered into rest on Tuesday, April 11, 2023 at his home. His Memorial Service will begin at 1:00 p.m. on Friday, May 26, 2023 at Kahler-Brende Funeral Home in Dell Rapids, SD. Visitation will be one hour prior to the start of the service. Inurnment will be in the Dell Rapids Cemetery.
Gale was born on June 25, 1953 in Grand Island, Nebraska to parents, Donald & Shirley (Smith) Ljunggren. He married his high school sweetheart, Marcie Mailey on July 7, 1973 in Dell Rapids, South Dakota. Gale lived much of his life in Dell Rapids with his family and working as a manager in the auto body shops of different dealerships. He had lived in Hollister, MO in the last few years and brought his love of the outdoors with him. He enjoyed fishing, hiking and kayaking. Wanting to stay active, he also worked at Menard's in Hollister. More than anything, Gale loved his family. His grandchildren were his pride and joy. His presence will be deeply missed.
Gale was preceded in death by his father, Donald Ljunggren; wife, Marcie Ljunggren; his brother, Danny Ljunggren and nephew, Jeremiah Mailey.
He is survived by his mother, Shirley Ljunggren of South Dakota; sons, Jason Ljunggren and wife Tiffany of Tea, SD and Josh Ljunggren and wife Bobbie of Battlefield, MO; brothers, Gary Ljunggren of MT and Alan Ljunggren of SD; sisters, Sherri Linneman and Shirlette Ljunggren both of SD along with five grandchildren, Troy, Kiarra, Koby, Xaviera and Jack.