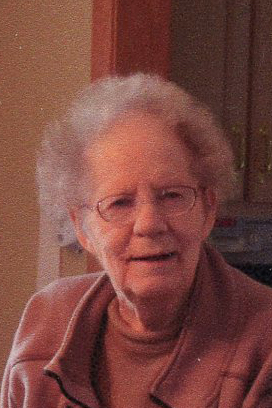 95
Dell Rapids, SD
December 9, 2020
Elaine Bokker, 95, of Dell Rapids, passed away on Wednesday, December 9, 2020 at Dow-Rummel in Sioux Falls. Her Celebration of Life Service will begin at 11:00 a.m. on Saturday, August 7, 2021 in the Lutheran Church of Dell Rapids. Visitation with the family present will be one-hour prior to the start of the service. www.kahlerfh.com
Grateful for sharing her life are her son, Raymond (Marlys) Bokker of Gregory, SD, her daughters Roberta Geraets of Dell Rapids, SD, Sharon Chontos of Sioux Falls, SD; grand children Paula, Troy, Sara, John, Cheyenne, Mark, and Jack; five great-grandchildren, sister-in-law Dolores Shiveley of Crane, MO and many nieces and nephews. 
Elaine is preceded in death by her husband, Vernon, her parents and her sisters Margaret Larson and Charline Jenkins.
Memorials may be directed to the Lutheran Church of Dell Rapids Chapel Fund or the Dell Rapids Cemetery Association.