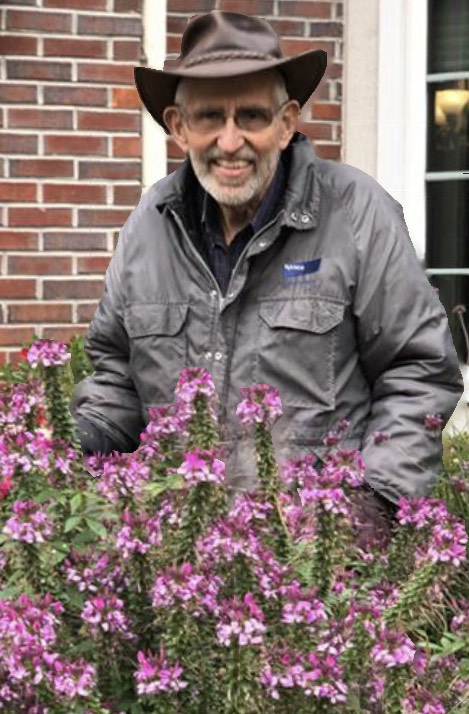 75
Carmel, IN
June 9, 2021
Dr. Roger D. Muller, 75, of Carmel, IN, passed away on Wednesday, June 9, 2021. His funeral service will begin at 11:00 a.m. on Tuesday, June 22, 2021 in the Reformed Church, Dell Rapids. Visitation will be one hour prior to the start of the service. Interment will be in the Logan Reformed Cemetery.www.kahlerfh.com
Indiana services will be held at the chapel at St. Luke's United Methodist Church at 86th & Meridian in Indianapolis.  The calling will be from noon-2 p.m. and the funeral will be at 2 p.m. on June 15, 2021. Indiana arrangements were entrusted to Flanner Buchanan – Carmel. flannerbuchanan.com.
Dr. Roger Muller was born on April 13, 1946 in Chester, South Dakota to Melvin J. and Grace Muller. He graduated from Dell Rapids High School in 1964 and then graduated from South Dakota State University in 1968 with a degree in poultry science. He joined the Alpha Zeta chapter of Alpha Gamma Rho fraternity where he met many of his lifetime friends.
Roger married his wife Karen McGee Muller in 1968. She taught elementary school in Estelline while Roger obtained his master's degree in poultry nutrition from SDSU.  Roger then earned his Ph. D. in animal science from Iowa State University in Ames, Iowa while Karen taught in Boone, Iowa.
Dr. Muller's career was spent working in Indianapolis for Elanco, which was then the animal health division of Eli Lilly and Company.  He worked there nearly 30 years as a technical writer and manager of marketing technical services until his retirement in 2003.  He was well known in the SAS industry, receiving many accolades for his presentations.  He wrote many of the sales manuals and travelled the world creating multimedia presentations.  After retirement, he did many consulting jobs in the pharmaceutical industry.  He also formed Roger Muller Videography, where he shot dozens of weddings a year.  He truly got to know each one of the couples he filmed and enjoyed helping them preserve their wedding as a family heirloom.
He enjoyed gardening, photography, and woodworking.  His gardens were his pride and joy, complete with a stream and hundreds of perennials.  He was active in the Central Indiana Woodworkers club and enjoyed making instructional videos on his YouTube channel. He had almost 800 followers and thousands of views.  He was a wonderful storyteller and was told by many people that he sounded like Jimmy Stewart.
Roger always said that the best job he ever had was being a preschool chauffeur to Josie and Sydney.  One of the last things he said in the hospital was that his granddaughters were precious, and he wouldn't trade them for the world.  He was adored by all of the pre-school moms who loved watching him brush the girls' hair and put it big bows.  The girls could always count on Papa to be behind the video camera at any of their events, enjoying every minute of watching them play or perform.
Roger's heart as big as it was unfortunately had a lot of issues over the years starting with a heart attack in 1994.  Eventually, congestive heart failure led him to live out his last few days in hospice at home.  The family appreciates the loving care given to him by the Compassus hospice staff.
Roger is preceded in death by his parents. He is survived by his wife Karen and son Bryce Muller of Carmel, Indiana, daughter Kari Morarity (Todd) of Fishers, Indiana, granddaughters Josie and Sydney Morarity of Fishers, sisters Carol and Debra Muller of Sioux Falls, South Dakota and Marilyn Schoolmeester (Larry) of Edgerton, Minnesota and many nieces and nephews.  He is grateful for all of his friends, many of whom were able to say their goodbyes in his final days.
In honor of Roger's love of flowers and his alma mater, memorial contributions can be given to the McCrory Gardens at South Dakota State University.