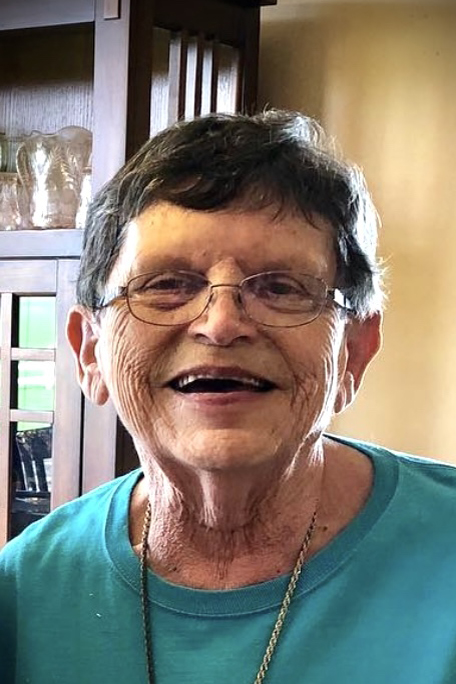 79
Sioux Falls, SD
February 17, 2022
Dorothy Marie Wiebenga (79) passed away peacefully at Avera Hospital with complications from pneumonia on February 17, 2022. Visitation with the family present will be from 2:00 p.m. – 4:00 p.m. on Sunday, February 20, 2022 in the Reformed Church, Dell Rapids. There will be a prayer service starting at 3:00 p.m. A family inurnment will take place at a later date. www.kahlerfh.com
Dorothy was born January 15, 1943, to Sylvia (Buchholz) and Andrew Wiebenga in Avon, SD. She graduated from Tyndall High School in 1961. Dorothy was a baptized and a professed member of the Springfield Emmanuel Reformed Church.
Dorothy was diagnosed with Rheumatoid Arthritis in her 20's and unable to work a full-time job as a nurses aide by her early 30's. She lived her life enduring the pain of arthritis.
Dorothy assisted her father in his business, Andy's Service, until his death in 1991. She also cared for her mother in her aging years. Dorothy resided in the Bon Homme County area until 2000 when she moved to Dell Rapids, SD to be near her only child, Todd Wiebenga and her grandchildren.
While living in Dell Rapids, she worked part-time as a patient feeding assistant at the Dell Rapids Nursing Home. She enjoyed serving the elderly and was passionate about their care and respect.
Dorothy loved going for a drive, since she was a young child. During the pandemic she longed to go for a drive and have her car back.
Dorothy was a member of the Dell Rapids Reformed Church and resided in Meadows on Sycamore Assisted living.
Dorothy was preceded in death by her parents. She is survived by her son Todd (Robin) Wiebenga, grandchildren – Morgan Wiebenga, Andrew (Kaitlyn) Wiebenga, and Ross Wiebenga; sister Barb Burke and nephew Brian Burke.