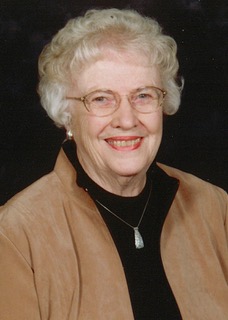 92
Baltic, SD
October 10, 2023
Dorothy M. Sittig, 92, Baltic passed away on Tuesday, October 10, 2023 at Dow Rummel, Sioux Falls. Funeral services were held Monday, October 16, 2023, at Baltic Lutheran Church in Baltic. Interment was is the East Nidaros Lutheran Cemetery, rural Baltic. Memorial may be directed to Baltic Lutheran Church or East Nidaros Lutheran Cemetery.
Dorothy Marie (Wold) Sittig was born on January 25, 1931 to C. Oscar and Belva (Tidemann) Wold of Crooks joining older brother Roger. In 1935, Oscar bought Midway Station on old Highway 77 (Hwy 115). The family moved to the living quarters behind the station and lived there until the built the house on the hill near the station when Dorothy was in high school. A self-described "station brat:, she grew up hanging around all the people who gathered there.
She attended Sverdrup country school and graduated from Baltic High School in 1948 at 17. She was Homecoming Queen, Valedictorian and made lifelong friends. She was especially close to Tidemann cousins and enjoyed all the family gatherings at the farm. After high school, she attended Augustana College for one year and them worked at office jobs in Sioux Falls including Sioux Falls Wholesale until starting a family. In later years, she worked in the Baltic School kitchen, the Baltic Branch Library and sold Avon for several years.
Dorothy met the love of her life, Don Sittig, at the Arkota Ballroom in Sioux Falls, where they had a standing booth for years. They were married at East Nidaros Lutheran Church on July 21, 1950 and were married for 55 years until Don's death in 2005. They enjoyed dancing, movies, bowling leagues and tournaments and playing cards.
Shortly after daughter Debbie was born in 1954, Don and Dorothy moved to Baltic where they made their home for life and became active in the community. They added to their family with son Bob in 1956; daughter Holly 1961 and son Brian in 1966. Their lives revolved around their children and grandchildren and they were so happy that the kids settled in area with their families, being able to celebrate family milestones and frequent get togethers. They followed Baltic sports and belonged to two Whist Clubs, one for over 40 years. AS Don's health failed in later years, Dorothy was his caregiver and support as their life shifted to having coffee and visitors at home. After Don's death, Dorothy continued to live in Baltic until October 2022 when she moved to Dow Rummel Assisted Living in Sioux Falls and recently into nursing care. She enjoyed her friends and the staff there and had frequent visits from family and old friends.
Dorothy had a strong faith and was active member of Baltic Lutheran Church, WELCA and Circles. She loved the after church coffees and often ate two bars! She was a loving and patient wife, mother and grandmother and was thrilled to welcome her first great grandchild this summer! Dorothy was a dear friend to many. She loved to read, listen to music and do crossword puzzles. She liked to eat and often would position herself near the snacks at parties. She was especially known for her sense of humor and her ability to laugh at herself.
She passed away in her sleep on October 10, 2023, at Dow Rummel. The family is grateful to the staff at Dow Rummel and Ascera Hospice.
Dorothy is survived by her children, Deb Sittig, Baltic, Bob (Ann) Sittig, Baltic, Holly Swenson, Brandon, Brian (Betsy) Sittig, Sioux Falls; grandchildren, Jacob Sittig, Sioux Falls, Tom (Steph) Sittig, Aurora, CO, Molly (Zach) Gors, Sioux Falls, Sam Sittig, Brookings, Lucas Swenson, Sioux Falls, Ellie (Bryce) Rolenc, Lincoln, NE, Becca Sittig, Sioux Falls; great grandson Cohen Gors, Sioux Falls; sister-in-law, Rhoda Wold; nieces, Sharon Lubeck, Mary Lohnes; extended family and more good friends than can be named.
She is preceded in death by her parents; husband, Don; his parents, Emily and August Sitting; son-in-law Bobby Swenson, Jr.; brother Roger Wold; brother and sister-in-law Harold and Tressie Sittig; nephews Jeff Wold and Bud Sittig.
Funeral services provided by Minnehaha Funeral Home & Cremation Services.