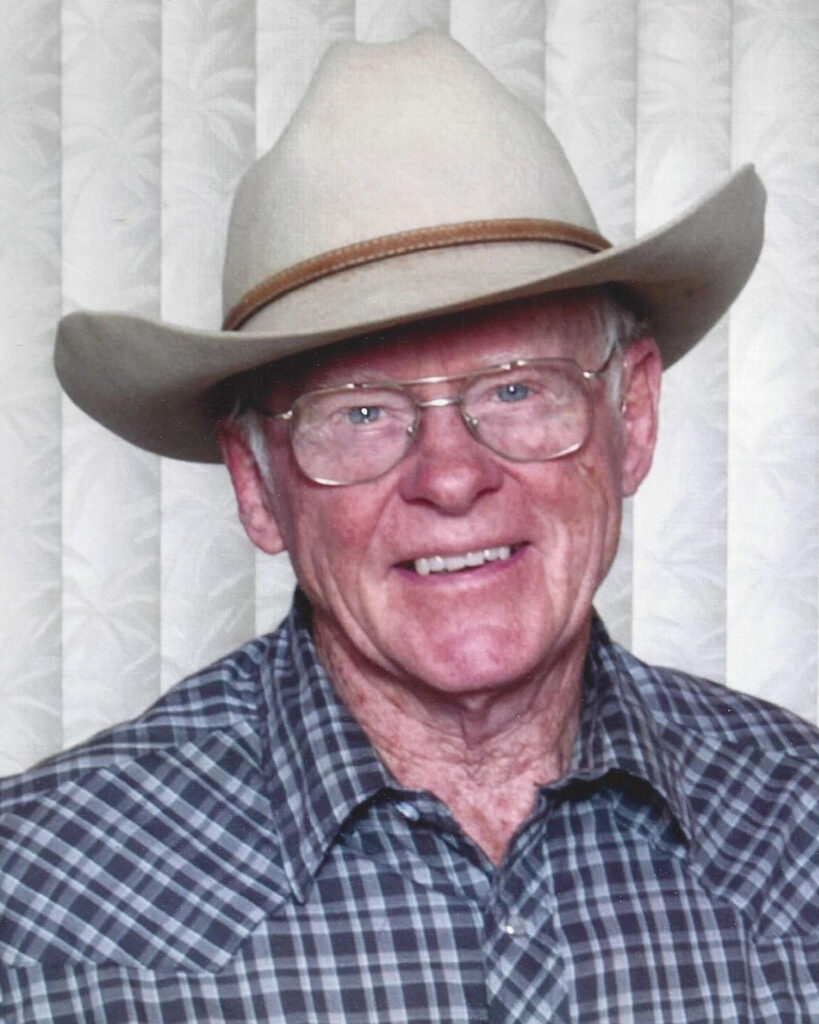 86
Hot Springs, SD
(formerly Dell Rapids)
August 11, 2020
Donald Cletus Gannon (Red) age 86 died on August 11th 2020, at University of Colorado burn unit surrounded by members of his loving family. Don was born on November 6th, 1933, at home in Dell Rapids, South Dakota to Cletus and Delia (Day) Gannon. He attended country school and Dell Rapids St. Mary's Catholic School with his 6 siblings. Don met the love of his life and wife of 58 years, Alice Baumberger while attending St. Mary's. They were married on June 19, 1958.
After graduating from St. Mary's he joined the Army and served in Germany. After his time in the Army Don graduated from SDSU with a BS in Forestry which lead to a long and distinguished career in various City Government positions as well as the South Dakota Game Fish and Parks Department.
During his long-life Don was fortunate to have lived in many cities and towns in the beautiful state of South Dakota including Aberdeen, Faulkton, Pierre, Vermillion, Madison and Hot Springs.
While working for the city of Vermillion he met his lifelong friend Robert Lantis who instilled in him a love of the "Cowboy Way" which became a way of life for him until the day he died. Don always had many great stories to tell from rodeos to cattle drives and buffalo roundups to attempted elk roundups. He spent time on many trail rides including in Yellowstone National Park in the summers and Arizona in the winters. Don also spent many hours on the golf course and of course always came out the winner.
Donald was to most a larger than life character who touched the lives of so many people in so many different positive ways. His no bull, tell it like it is outlook on life was who he was, honest and to the point.
His deeply held Catholic faith and the church were along with family the focal point of his and Alice's life. They served whatever parish they attended by taking part in all aspects of the Eucharist including distributing communion, reading the word and participating in the choir. Don was also an active member of the Knights of Columbus.
Don is survived by his 3 children, Patrick Gannon of Savage, Minnesota, wife Traci; Michael Gannon of Pierre, South Dakota, wife Susan; Tonya Gannon of Shavertown, Pennsylvania. Don's grandchildren, Patrick's triplets Anna, Olivia, and Daniel Gannon; Tonya's two Devon O'Brien, wife Bryann, and Cortney O`Brien. Great grandchildren Roman O`Brien, Aubrielle O`Brien, and Aiden O`Brien. Siblings: Sister in law Isabelle Gannon, Sioux Falls, SD; Eugene (wife-Evelyn) Gannon, Sioux City, IA; Richard (wife-Rosalie) Gannon, Del Rapids, SD; Donna Marie Entringer (husband-John Nelson), Sioux Falls, SD; George (wife-Diane) Gannon, Sioux Falls, SD; Gerald (wife-Deb) Gannon, Mitchell, SD. Many cousins, nieces, nephews, close and life-long friends.
Don was preceded in death by his parents Cletus and Delia, his wife Alice, and brother Lawrence.
Vigil at St. Anthony's will begin at 6 with the rosary to be held at 7:00pm on August 31st, 2020.
A funeral mass will be celebrated on September 1st, 2020 10:00am with burial to follow at Cold Springs Cemetery in Wind Cave National Park.
In lieu of flowers, memorials may be given in memory of Don to Saint Anthony of Padua Catholic Church 538 University Ave, Hot Springs, SD 57747.
Arrangements have been placed in the care of Chamberlain McColley's Funeral Home in Hot Springs, SD.