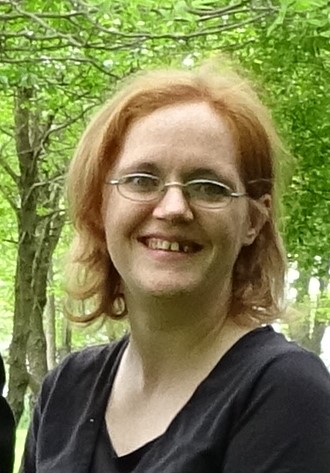 37
Sioux Falls, SD
January 29, 2022
Desirae Nichole (Hoffmann) Lovik, age 37, of Sioux Falls, formerly of Dell Rapids, died on Saturday, January 29, 2022, at her home of natural causes. A celebration of life was held on Friday, February 4, 2022, at the Minnehaha Funeral Home, Dell Rapids.
Dez was born on November 28, 1984, in Dell Rapids, South Dakota, to Reed and Janine "Nena" (McDonnell) Hoffmann. She moved with her family to Utah, Washington, Madison, South Dakota, before finally returning to Dell Rapids. She graduated from Baltic High School in 2004. She attended Globe University and later worked for Walmart, McDonald's, and finally Burger King for the past year and a half.
The cornerstone of Dez's life was her children. She shared her time with her daughter's girl scout troop and she volunteered at the library. Dez loved to learn and try new things.  She enjoyed doing crafts such as knitting and crocheting.  She was well known for her infectious laugh and determined spirit.
Survivors include her husband, Stephen Lovik, Sioux Falls; daughters: Michelle Lovik and Quinn Buttemeier-Lovik; stepson, Lucas Castle; parents: Reed and Janine "Nena" Hoffmann, Dell Rapids; siblings: Jeremy Hoffman, Concrete, WA, Shannon DenOuden, Hollywood, FL, Erich Hoffmann, Whidbey Island, WA, and Elias Hoffman, Dell Rapids; grandmother, Janet Hoffmann, Utah; and many aunts, uncles, and cousins. She was preceded in death by her grandparents, Jerry and Dolores McDonnell; Joe and Pat Hoffmann; and uncles, Mike "Rat" McDonnell, Randy Tiesen, and Rodney Park.
On-line condolences and video tribute at www.minnehahafuneralhome.com.