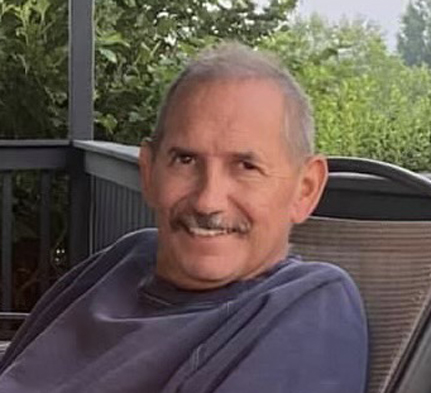 62
Dell Rapids, SD
December 1, 2021
Denny Beekman, 62, of Dell Rapids, passed away peacefully on Wednesday, December 1, 2021 at his home under hospice care. His Memorial Service will begin at 10:30 a.m. on Monday, December 6, 2021 at Quarry Rock Church in Dell Rapids. Visitation with the family present will be from 2:00 p.m. – 4:00 p.m. on Sunday, December 5, 2021 at Kahler-Brende Funeral Home. www.kahlerfh.com 
Denny was born on December 13, 1958 in Estelline, to Marwin and Roberta (Martin) Beekman. He grew up and attended school in Huron, graduating in 1977. While growing up, he worked with his father at Car Quest where he sold auto parts. He married Teresa Rounds, and to this union three sons were born. Denny married Sandy Oestreich on May 8, 1995. The couple started their life together in Huron. In 1998, they moved to Brookings where Denny started working for 3M. In 2004, they made their home in Dell Rapids. He retired from 3M after 20 years this past March. 
Denny most loved spending time with family and friends. Always quick to make everyone laugh with his famous one-liners. He filled his free time with unforgettable PRPP time, grilling his famous ribs, golfing (where he hit a hole in one), camping, and his pastime of owning and admiring hot rod cars. 
He is preceded in death by his parents and his brother, Doug. 
He is survived by his wife, Sandy of Dell Rapids; their children, Andy (Jenny) Beekman of Shepherdsville, KY, Scott (Sovanna) Beekman of Woonsocket and Troy (Abby) Beekman of Bennington, NE, Nicole (Trent) Bruce of Sioux Falls, Amanda (Chad) Klosterbuer of Little Rock, IA and Brian (Kristin) Nedved of Baltic. He earned the name Papa from his 15 grandchildren: Treyton, Americus, Addison, Kennedy, Hannah, Emma, Summer, Cael, Lincoln, Oscar, Oliver, Eleanor, Sullivan, Eliza, Rylee, and Benton. He also has his special Aunt Sheryl of Pueblo, CO, and several cousins and close friends.