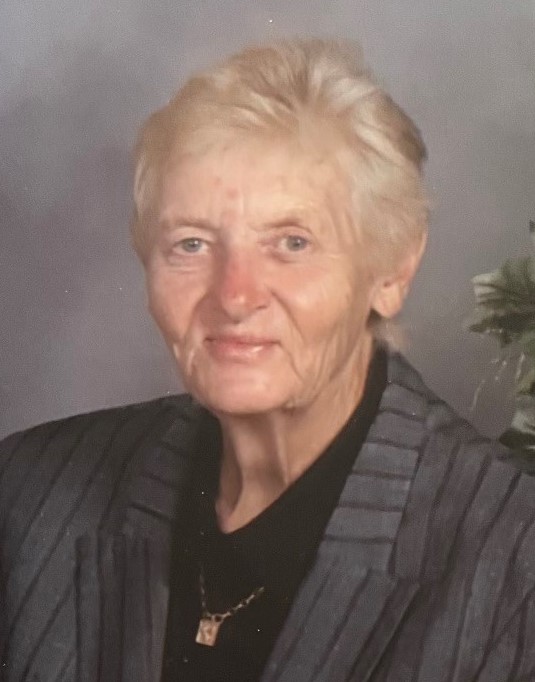 91
Dell Rapids, SD
August 5, 2022
Darla Dee (Austin) Amundson, age 91, of Dell Rapids, passed away Friday, August 5, 2022, at Dow Rummel Village Nursing Home in Sioux Falls. Funeral services will begin at 11:00 AM on Thursday, August 11, 2022, at Willow Creek Lutheran Church. Interment will follow at the church cemetery. Visitation will be from 5-7:00 PM on Wednesday, August 10, 2022, at the Minnehaha Funeral Home, Dell Rapids.
Darla was born July 12, 1931, to Henry & Emma (Larson) Austin on the family farm south of Colton, South Dakota. She grew up on the farm and attended school in Colton, graduating in 1949. After high school, she helped with the family farm, as her brothers were enlisted in World War II; she became a steward of the land.
She was united in marriage to Dean Elwood Amundson on January 13, 1957. They resided east of Colton for their entire 26 years of marriage, until Dean's death in 1983. They had four children: Jeffrey, Brian, Kristi, and David. Darla remained on the family farm, farming the land after her husband's death.
She did everything from farming, to taking care of her husband during his illness, gardening, canning sweetcorn (usually a hay rack piled with ears), harvesting potatoes, and making meals for the family. One of her children's most memorable moments was their mom making lunches for everyone working in the field; lunch was always a full course meal. Darla was always prepared for aunts, uncles, and cousins to come visit on Sundays, providing great childhoods for her children, being with family members.
Darla also worked for Crippled Children's Care, now known as Lifescape. She took care of the children in the facility and enjoyed her time spent with children and staff.
Darla loved being with her family, grandchildren, and siblings. She loved to have a big garden, planting potatoes and sweetcorn, then sharing her bountiful blessings with her family. She canned most of her garden for her family. She spent time with her siblings, playing cards and going on trips to California and the Black Hills, to visit her brother and sister.
She is survived by children Jeffrey (Cindy) Amundson, Brian (Lori) Amundson, Kristi (Thomas) Nemmers, and David Amundson; grandchildren: Michael Amundson, Adam (Nicole) Amundson, Michelle (Travis) Schumacher, Betsy (Riley) Nordquist, Jeremy (Jennifer) Amundson, Brittany (William Barnhart) Amundson, Brooke (Ryan) Ellingson, John Nemmers, Kim (Aaron Hahn) Nemmers, Brad Nemmers, and Beth (Garrett) Callahan; and 17 great-grandchildren, plus one on the way. She was preceded in death by her husband, Dean; parents Henry and Emma; sisters Verda Fods, Ruth Rivenes, Shirley Moe, and Deloris Austin; brothers Kermit, Robert, Raymond, Eugene, Virgil, Gordon, and Melvin Austin; and baby siblings: Norma Lorraine and Harrold Roland Austin.
Memorials may be directed to Willow Creek Lutheran Church and Cemetery.