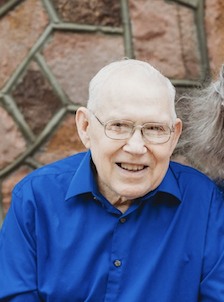 78
Brookings, SD
November 22, 2020
Clifford "Cliff" Pickard, age 78, of Brookings, passed away Sunday, November 22, 2020, at the Brookings Hospital. Visitation will be on Wednesday, November 25, 2020, from 4-6 P.M. at Eidsness Funeral Home. Masks are required at the funeral home. Funeral Services will be 11:00 A.M. Friday, November 27, 2020, at Bible Baptist Church in Brookings with burial at the Colman Cemetery, Colman, SD. The funeral service will be live-streamed and available under Cliff's obituary on the Eidsness Funeral Home website.
Clifford Pickard was born June 28, 1942, to LeRoy and Cassie (Lee) Pickard in rural Moody County, South Dakota. He grew up on the farm near Colman and graduated from Colman High School in 1961. After High School, Cliff enlisted in the National Guard and also worked on the family dairy farm.
On June 6, 1975, Cliff married Janice Hoyt. They continued to live and farm on Cliff's family farm until moving to rural Arlington to begin their own dairy farm operation. In 1985, the family moved to Florida and then to New Hampshire and eventually back to South Dakota in 1992. Cliff worked for Twin City Fan in Brookings until his retirement in 2016.
Cliff was long-time member of Bible Baptist Church, and he was always up for discussing the Bible. He will be remembered for his love of woodworking, tinkering, gardening, making apple sauce and playing numerous games of caroms. Cliff was a very hard worker and loved spending time with his family.
Survivors include his wife, Janice of Brookings; children; Samuel (Eve) Pickard of Dell Rapids, Paul Pickard of Brookings, Ivan (Amy) Pickard of Plymouth, MN, and Sarah Pickard of Miami, Florida; six grandchildren, Misha, Miriam, Gage, Micah, Kirtianna, and Cassie; siblings, Stanley (Pat) Pickard of Sioux Falls, James (Sylvia) Pickard of Brookings, Kenny (Geraldine) Pickard of Madison, Ronald (Sheilah) Pickard of Morristowne, TN, and Ruth (Rod) Jeltema of Orange City, IA; and Cliff's honorary family, Fred and Karen Burns of Brookings and their children, Nathan Burns of Brookings and Kayla (Ethan) Helder of DeSmet. He was preceded in death by his parents, and his brother, Dickey Pickard.