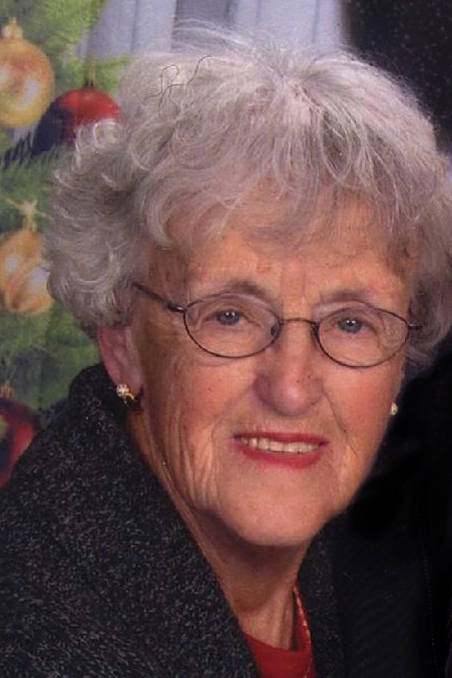 86
Colton, SD
August 23, 2021
Clarice (Splonskowski) Tebbe, 86, of Colton, SD died on August 23, 2021 at Bethel Nursing
Home in Madison SD. Mass of Christian Burial will be at 11:00 am on Saturday, August 28 at St. Joseph the Workman Catholic Church at Huntimer. Visitation will be from 5-7 pm on Friday, August 27 at Kahler-Brende Funeral Home in Dell Rapids, with a Christian Wake Service at 5:00 pm. www.kahlerfh.com
She was born on a farm in Marion, SD on October 5, 1934 to Charles and Marcella Splonskowski. She was the youngest of 8 children. She attended country school through 8th grade. On the way home she would take off her shoes and walk barefoot, often losing a sock. She graduated from Marion High School in 1952. After high school she took the train to Long Island, NY, where she lived with her older brother and wife. Eighteen months later she moved back to Sioux Falls and lived with several girlfriends. She met Merlin Tebbe at the Arkota ballroom in Feb 1955, where they learned they had the same birthday. Merlin and Clarice were married on November 22, 1955. They farmed in Colton their entire married lives, while raising 9 children. In 1969 they lost baby Kenneth at three weeks of age. Clarice volunteered at Sanford Hospital for 21 years in the pediatrics unit, comforting babies and children, which she loved doing. Merlin and Clarice enjoyed dancing at the Moose Lodge and took many bus trips with their friends. She liked gardening and canning, genealogy, playing cards, golf and dominoes. She sewed many of her children's clothes and made baby quilts for her grandchildren when they were born. She exercised by walking at least 4 miles five days a week for years. She was happiest surrounded by her kids and grandkids.
Grateful for having shared her life is her husband, Merlin Tebbe; her children Dorene Wernke (Alan), Dean Tebbe, Wayne Tebbe, Charlene Francis (Drew), Larry Tebbe (Ruth), Lisa Drugan (Eric), Amy Tebbe, Jana Schmitz (Rick) and a sister, Mary Ground. She is also survived by 15 grandchildren and 1 great-grandson.
Memorials may be sent to the Alzheimer's Association or the American Cancer Society.