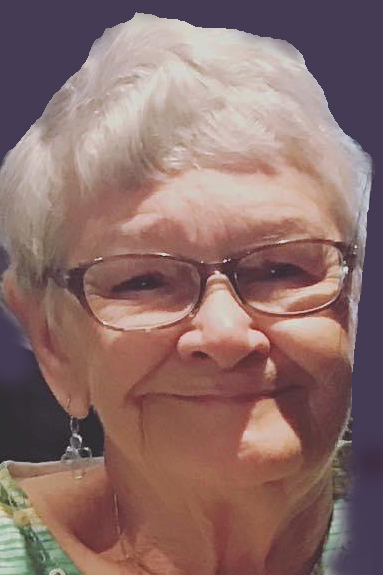 86
Dell Rapids, SD
November 22, 2020
Betty Brown, 86, of Dell Rapids, SD, passed away on Sunday, November 22, 2020 at the Dells Nursing and Rehab Center surrounded by her family. Her Mass of Christian Burial will begin at 10:30 a.m. on Monday, November 30, 2020 in St. Mary Catholic Church. Interment will be in the St. Mary Cemetery. Visitation with the family present will be from 12:00 noon – 2:00 p.m. on Sunday, November 29, 2020 in St. Mary Catholic Church. The Christian Wake Service will begin at 2:00 p.m. followed by a Catholic Order of Foresters Rosary. www.kahlerfh.com
Betty Ann Eich was born on January 7, 1934 at Dell Rapids, SD, the daughter of Michael and Veronica (Hockhausen) Eich. She grew up on a farm near Colman and attended country school. She graduated from Colman High School in 1952. After high school, she attended nurses training through McKennan Hospital in Sioux Falls and Aberdeen. Betty married James Brown at St. Peter Catholic Church in Colman on August 5, 1954. After Jim's discharge from the Army in 1956 the couple moved to their farm west of Dell Rapids. They lived there for nearly 40 years where Betty raised over 1400 chickens annually and helped with the farm work. Betty started working for the Dell Rapids Hospital in 1972 and worked there for 40 years. Jim and Betty moved to their home in Dell Rapids in 1993. Betty became a resident of the Dells Nursing and Rehab Center in September of 2018. James passed away on June 17, 2019.
Grandma Betty's house was always open. She was one of a kind, a true gem of a human. Her jokes, her smile her cooking(the potato salad that was loved by all), and her selflessness. She was eager to clear the table for a quick card game that could last for hours. Her compassionate care as a nurse will be remembered by many.
She was famous for her quirky one liners, "God bless America", "I just give up", and "pretty good for an old woman".
Betty is a member of St. Mary Catholic Church and Altar Society, the Adult Choir, St. Mary Booster Club, the Dell Rapids Legion Auxiliary and the Catholic Order of Foresters.
She is preceded in death by her parents, husband "Big Jim" and two brothers, Jack and David.
She is survived by her children, Veronica Madetzke of Sioux Falls, Kenneth Brown of Dell Rapids, Denise (Mark) Merrigan of Watertown, Kevin (Renee) Brown of Dell Rapids, Diane (Mike) Bunkers of Dell Rapids and Mike (Angie) Brown of Dell Rapids; her 18 grandchildren and 28 great grandchildren; her brothers, Ronald Eich of Lake Madison and Arnold (Beverly) Eich of Flandreau and her sister, Patty (Gary) Duncan of Flandreau and her many nieces, nephews and extended family and friends.
She's a nurse of God now.