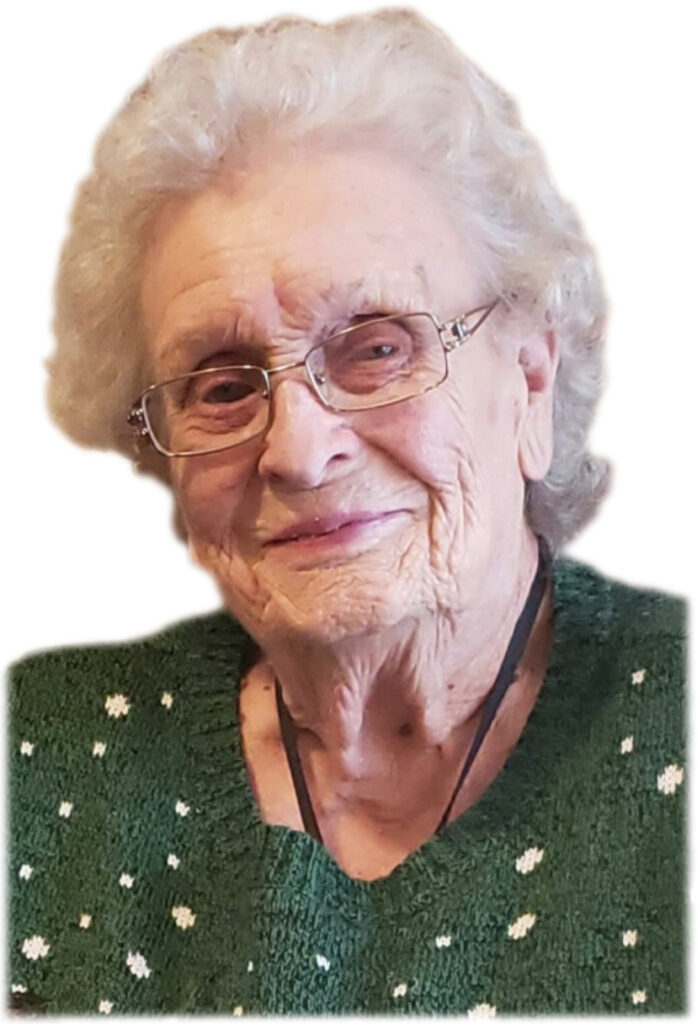 100
Sioux Falls, SD (Originally from Lyons)
December 18, 2022
Berdyne Bosler, 100, of Sioux Falls, SD, passed away on Sunday, December 18, 2022, at the Dell Rapids Nursing Home and Rehab Center.
Berdyne Tonseth, daughter of John and Berthine (Loraas) Tonseth, was born on February 4, 1922, in Lyons, where she grew up and graduated from high school.
Berdyne was united in marriage with Melvin (Bud) Kock on August 30, 1941, in Sioux Falls, where they made their home and began to raise a family. Melvin passed away in 1974. Berdyne was united in marriage with Harold Bosler on March 8, 1975, in Sioux Falls. She retired in 1977 from Northwestern Bell Telephone Company in Sioux Falls.
Berdyne was a committed volunteer at St. John American Lutheran Church. She was also active in the Communication Workers of America. Feeling a strong commitment to honor the veterans who served our country, she was past president of the Ladies Auxiliary of VFW Post 628 and was recognized for her leadership as "Outstanding VFW President of the Year" in South Dakota. She served as an escort at the Veteran's Administration Hospital in Sioux Falls where Harold also served. She and Harold also had strong ties to the American Legion in Sioux Falls.
Grateful for having shared her life are her children Berwin Kock and his wife Ginger, Grove, OK; Beverly Christiana, Catlett, VA; Daryl Kock, Santa Rosa, CA; Cheryl Conley and her husband Tom, Montgomery, TX; step-children Donn Bosler and his wife Becky, Sioux Falls; Bonnie Senescall and her husband Virg, Bloomington, MN; Debbie Blackburn and her husband Randy, Denton, TX; 18 grandchildren; 20 great-grandchildren; 4 great-great-grandchildren and many other relatives and friends.
Berdyne was preceded in death by her two husbands, and three sisters: Joyce Berg, Myrtle Thompson, and Pearl Thompson.
Berdyne's funeral service will be held on January 14th, at St. John Lutheran Church, 1912 West 13th Street in Sioux Falls, at 11am.
In lieu of flowers, the family requests that Berdyne be remembered through a memorial gift to St. John Lutheran Church.
Funeral arrangements provided by Miller Funeral Home.