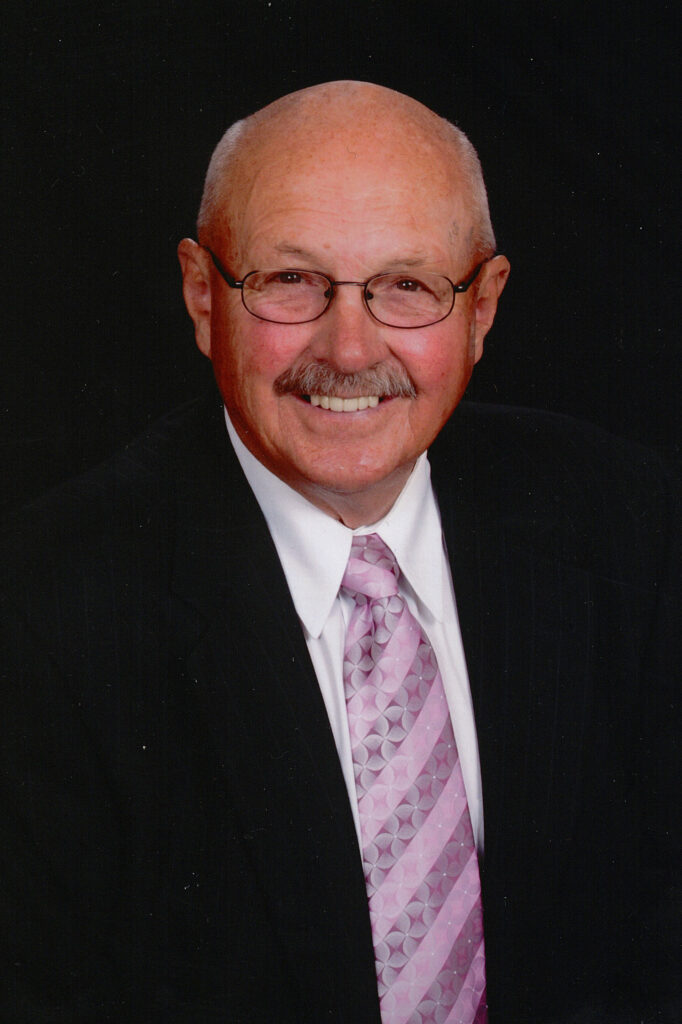 86
Arlington, SD
December 28, 2020
Arden "Ardy" Smith, 86, of Crooks formerly of Arlington died Monday, December 28, 2020 at Ava's House in Sioux Falls. Funeral services were held on Saturday, January 2, 2021 at Peace Lutheran Church, Sioux Falls. Burial with Military Honors was in the Arlington City Cemetery, Arlington, SD.
In lieu of flowers please direct memorials to Peace Lutheran Memorial Music Fund and Arlington American Legion Post 42 Building Fund.
Ardy Clarence Smith was born July 10, 1934, in rural Erwin, South Dakota to Clarence (C.P.) and Lillie (Berger) Smith. He married Marge Smith on August 25, 1962, and they proudly raised three daughters: Jolene, Gaylene, and Jackie.
Ardy and Judy Myers married in September 2001, and the two built a home together in Crooks, South Dakota. Judy died of lung cancer just eight years later.
He was privileged to spend the last 11 years of his life with his dear friend and significant other Gwen Heyd of Crooks. The two were Arizona snowbirds who enjoyed escaping harsh South Dakota winters.
After Ardy graduated from Arlington High School in 1952, he was a furniture, television, appliance, and mobile home salesman. He also helped his father with the farm.
In January of 1957 when he was just 22, Ardy volunteered to serve his country in the U.S. Army. After eight weeks of basic training at Fort Ord, California, he was assigned to Signal Corps Training School at Fort Monmouth, New Jersey. There he completed six months of training as a Field Radio Repairman, and he built his first "Super Heterodyne Radio." To his credit, he tried out for and was accepted to sing in the "U.S. Army Signal School Soldiers Choir." Ardy considered this a great honor. In October of that same year, Ardy transferred to the U.S. Army Electronic Proving Grounds at Fort Huachuca, Arizona. He applied for and was granted a transfer to Germany, but unfortunately, he suffered a knee injury that required surgery, and the lengthy recovery kept him from serving overseas. This was a great disappointment to him. His next assignment was Fort Bragg, North Carolina. While Ardy served there, his father became ill, so he requested and was granted an early and honorable discharge with the rank of SP4 so he could help his father on the farm.
In 1971, he purchased 160 acres of land north of Arlington and began farming on his own. He sold the farm in 1998. Through the years, Ardy held many other jobs including rural letter carrier, school bus driver, groundskeeper, and "hazardous material" CDL truck driver. In his free time, he loved gardening, collecting antique toys, and tending to his lawn. In addition, Ardy enjoyed bowling, playing cards, dancing, bicycling, and singing—particularly with the Sioux Falls Singing Legionnaires Post 15.
Ardy is survived by his first wife Marge Smith; his daughters Jolene (Ronnie) King and Gaylene (Jeff) Christensen of Arlington, SD; and Jackie (David) Boyd of Durham, NC; his grandchildren Jordan (Savanna) King of Lake Norden, SD; Aaron (Tara) King, Austin (Beth) King, Andrew (Brett) King, Jacob (Heidi) Christensen, Jessyn Christensen, Jadyn Christensen, and Jeryn Christensen all of Arlington, SD; Tyler Boyd, Ben (fiancée Kate) Boyd, and Keegan Boyd all of Durham, NC; 10 great grandchildren; sisters Roselyn (Junior) Sjolie of Lake Preston, SD; Marilyn (Darrell) Modica of Wilmer, MN; Carolyn (Warren) Casper of Lake Preston, SD; and Verlie DeVries of Brookings, SD; brother Eldie (Jamie) Smith of Arlington, SD; and numerous nieces and nephews.
He is preceded in death by his parents C.P. and Lillie and his second wife Judy.
Minnehaha Funeral Home, Baltic, handled the arrangements.