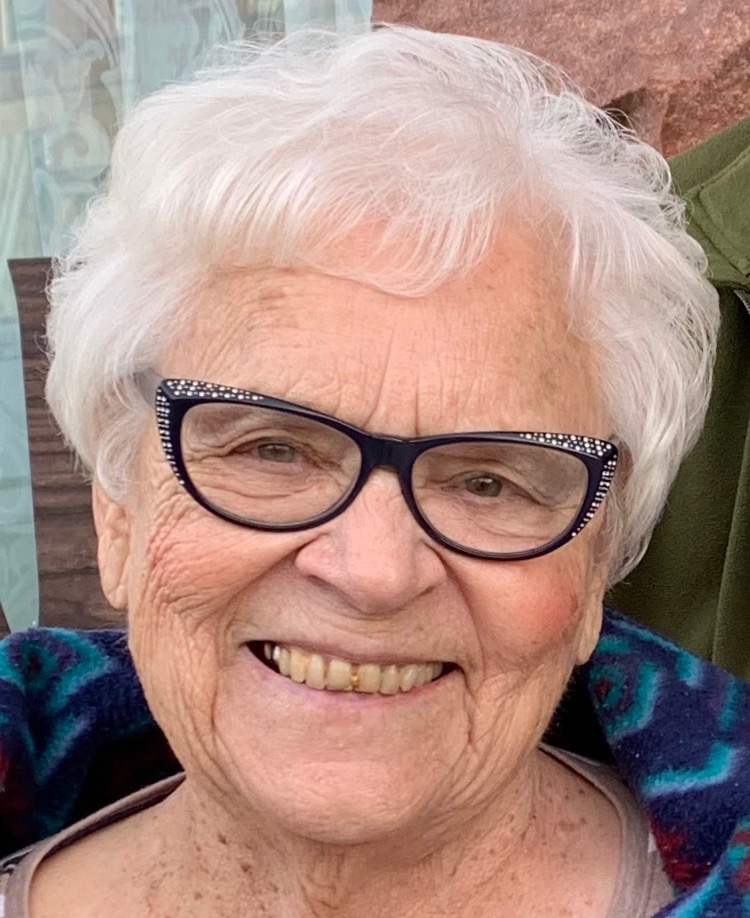 91
Dell Rapids, SD
April 17, 2022
Alice Crisp, 91, a resident of Dell Rapids for more than 85 years, passed away on April 17, 2022, at the Dells Avera Hospital in Dells Rapids, SoDak.
She was born in Dell Rapids, March 22, 1931 to Guy and Valborg (Christiansen) Munk.
Alice attended Dell Rapids Public Schools graduating high school in 1949. She was active in Girls Glee, Girl Athletic Association and FHA. She made many long lasting friends in high school. After graduation she attended Nettleton Business College in Sioux Falls.
Alice met Jerry Crisp and they were married September 1950 after which they lived in Rapid City. A life of adventure followed! They moved many times following jobs for Jerry; living in Montana, Kansas and Nebraska before returning to Dell Rapids and settling down.
Alice was a great wife, homemaker, mother and grandmother. She enjoyed reading, doing many different crafts and loved creating memorable holidays! She was a Brownie/Girl Scout leader, Fuller Brush Rep, worked at Peterson's Drug Store and DMV for the state of SoDak.
Alice and Jerry were long time members of the United Methodist church in Dells and spent a short period of time taking care of the church.
Alice was up for just about anything! She loved music, dancing, playing games and golfing. She played bridge with the same group of ladies for many years and later played much mahjong.
She and Jerry were part of the charter membership for the Dells Public Golf Course and she was there every Ladies Day! She and her friends traveled all over the tri-state area attending different ladies invitationals. She is the proud owner of three hole-in-ones!!
After retirement, Alice and Jerry traveled to Texas every winter in their motorhome to escape the cold winters, golf and meet their friends.
Alice is survived by her four children; Rita (Ron) May (Vacaville, CA), Bonnie (Myron) Quissell (Sherman, SD), Jeff (Jackie) Crisp (Leavenworth, KS) and Jon (Alma) Crisp (Del Rio, TX); seven grandchildren; Jackie May, Chris May, Stacy (Quissell) Stahl, Erica Quissell, Janel (Crisp) Goodwin, Ashly (Crisp) Vicuna, Emmett Crisp and four great grandchildren; Benjamin, Miles, Evan and Emery Jane. Also missing her will be her brother Doug (Marianne) Munk and many nieces and nephews.
She is preceded in death by her husband, Gerald (Jerry), her parents, and brother Donald Munk.
Interment will be held at a later date at the Dell Rapids Cemetery.